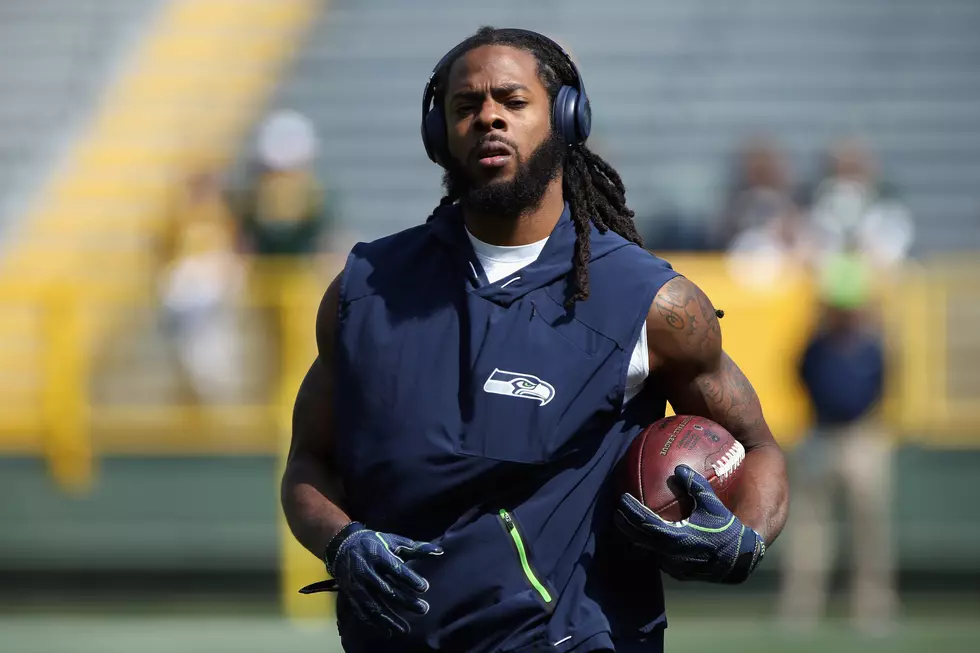 Where Should Richard Sherman Play After Being Released?
Credit: Dylan Buell/Getty Images
Richard Sherman has officially been notified of his release by the Seattle Seahawks after spending the first seven years of his career in the northwest. One of the best shut-down corners in the league, Sherman is now a highly coveted player on the free agent market.
Here are my favorite options for Sherman to bring his talents:
If Sherman wants to focus on winning, and winning right away, the Patriots are the obvious first choice. Malcolm Butler is expected to be out the door after his recent rift with the team during Super Bowl LII, so there is a need at corner for the Pats. He would also bring the Patriots a voice on the defensive side of the ball that they haven;t had in quite some time.
A defense that is in search of a leader; that's the Dallas Cowboys. Mo Claiborne, Brandon Carr, and Orlando Scandrick haven't quite fit the mold of a top corner back for the Dallas defense over the past few years. They can finally solidify that #1 position on the outside with the signing of Sherman, who along with Sean Lee, could lead this team to the playoffs and beyond.
The 49ers are a team on the rise after the acquisition of Jimmy Garrappolo from the Patriots this past season. The next thing they need is a defensive leader. Sherman would fit that mold immediately and with a young defense around him, could mold the 49ers for years to come. Definitely the most interesting option out there for Sherman.
Money. Richard Sherman has made his fair share of money during his career, but if he's looking to get paid again this off-season, the Jets may be the team to do. The Jets will be forced to spend a lot of money this off-season in order to avoid being taxed. Should they miss out on Kirk Cousins, Sherman may fall into their lap as far as funds go. They will have the most money to throw at him if that's the route he wishes to take.
The Atlanta Falcons are a team that is soo close. Their offense took a bit of a step back last season, but still has the weapons to be a deadly team in the NFC. But their defense has made tremendous strides under Head Coach Dan Quinn and looks to be even better this upcoming season. Sherman could be the missing piece  for the Atlanta Falcons.
What do you think? Should Sherman go to one of these teams? Which team suits him best?