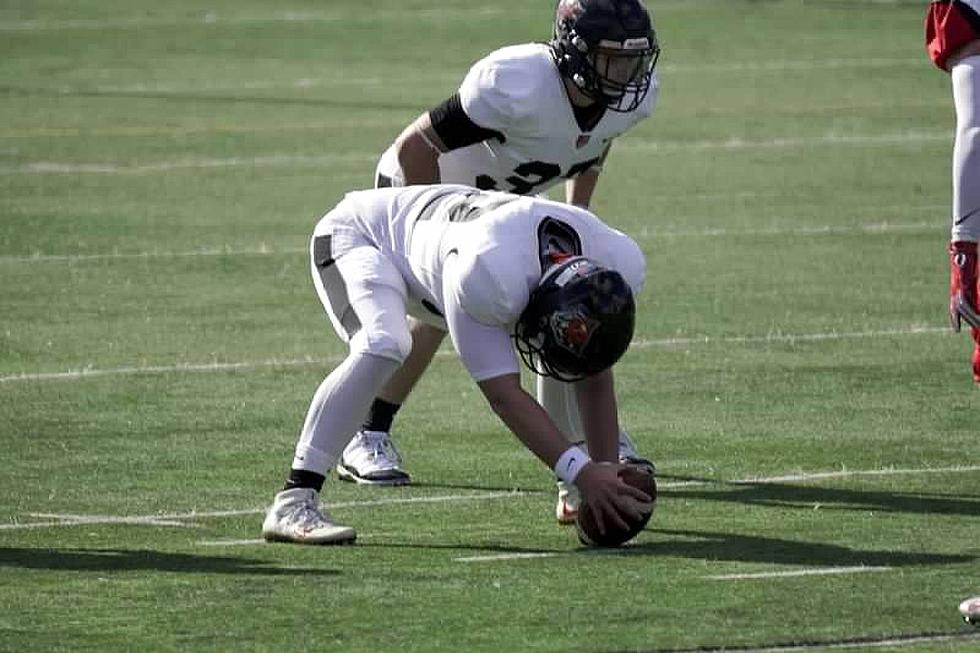 WNY Native Named One Of The Best Players In College Football
Photo Credit: Lori Carrow
Usually, when you hear that NFL pro scouts are walking around campus here in Western New York, you think of The University of Buffalo, where several players from the Divison 1 program have made the league.
Last year, those scouts also took a trip down the 290 to the 190 and landed at the football field at Buff State to check out one of the best long snappers in college football.
This year it is now official as Cole Jenkins was rated the #1 long snapper in D3 college football by The College Football Network.
Jenkins graduated from East Aurora in 2016 and will play his final season for the Buffalo State Bengals this year and has hopes that his skills will land him at the next level of football.
In a recent interview with NFLdraftdiamonds.com, Jenkins said his skills will transfer over to the pro level because of his work ethic and ability to handle any situation on the field.
My film will show a player that is not phased by the moment and will do his job to the best of my abilities whether it is the first punt of the game or a game-winning field goal attempt.
The idea of getting drafted might be a long shot for this long snapper as most NFL teams don't draft long snappers instead they prefer to sign them as undrafted free agents, which could be a blessing for Jenkins.
If he is not drafted, he would be able to sign with any team in the league and would be able to find the right fit for him.
Most NFL teams do have just one long snapper on the roster, for the Buffalo Bills that would be Reid Ferguson, who was part of the cuts the Bills made earlier this week but is expected to re-sign with the team.
We wish Cole and the rest of the Buff State Bengals the best of luck this season, as they get to kick off their season on September 4th at home at Coyer Field vs St. John Fisher.
Famous People Who Are Bills Fans
Dave Fields Predicts The 2021/2022 Bills Regular Season
Ok..here are Dave's picks for who will win each game for the Bills' regular season.
Top Rated Buffalo Bills Players In Madden 22
Here are the top-rated Buffalo Bills players in this year's version of Madden football.