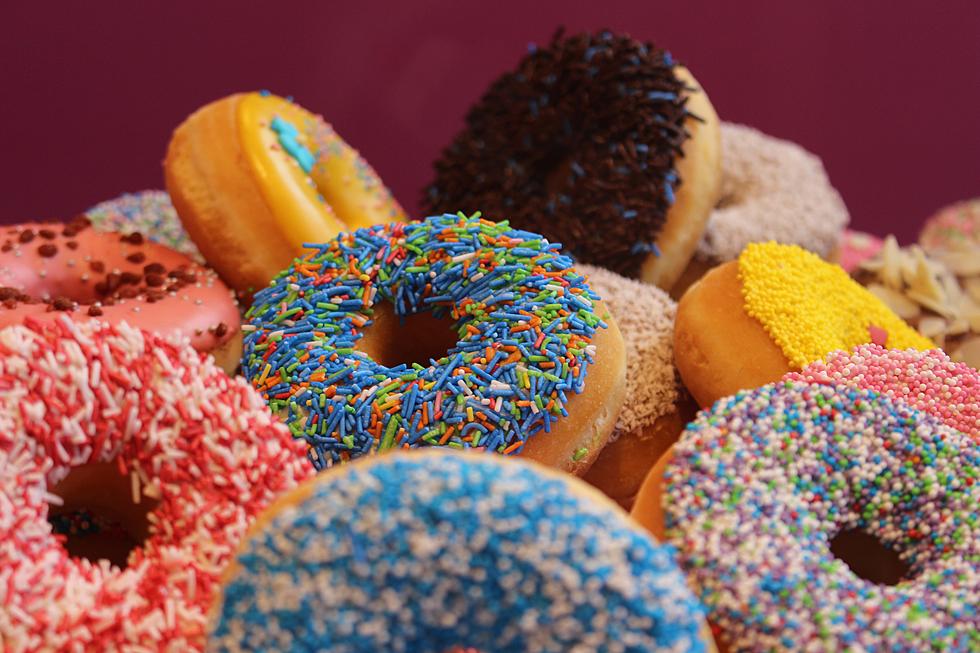 Yelp Claims This Upstate New York Shop Boasts the Best Donut in the State
Unsplash
If you don't like donuts, then I simply donut know what to tell you.
Painful pun aside, donuts (or doughnuts, if you want to spell it that way) are almost universally-beloved. That being said, it's almost impossible to come to an agreement with another person over which donuts are considered best. Even if you find common ground over a flavor or a type, you'll almost never agree on which shop makes the best donuts near you.
The folks at Eat This, Not That did their best to settle these debates across the country, and a creation at an Upstate New York donut shop happened to make their list.
---
Yelp-Based Survey Crowns Upstate NY Shop as 'Best Donut Shop' in State
A story done by the online resource Eat This, Not That! sourced information from Yelp reviews to determine the bake shops with the best donut in every state in America.
The term "best" is subjective, so here's what they did to figure it out: they searched for every donut-maker listed on Yelp, and determined the best creations using Yelp's star rating system. That information was then coupled with the amount of reviews that have been left for each shop that mentioned a specific type of donut.
When the stars were counted and the reviews were read, it was determined that the Apple Cider Donut at Lumber Jack's Coffee and Snacks in Hoosick Falls, New York is the best donut in the Empire State!
Lumber Jack's is classic example of if it ain't broke, don't fix it. The drive-thru donut shop offers one type of donut, and one type only. The apple cider donut offered at Lumber Jack's is a truly special creation, and now, it's being recognized as the best one that New York has to offer.
Looking to satisfy your sweet tooth in other areas across the country? Here are the best donut offerings in states surrounding New York on the map:
Massachusetts: Boston Cream Donut at Donut Shack in Lowell
Connecticut: Jelly Doughnut at Brooklyn Baking in Waterbury
Vermont: Apple Cider Donut at Cold Hollow Cider Mill in Waterbury Center
New Hampshire: Chocolate Toasted Coconut Donut at Donut Love in North Hampton
New Jersey: French Toast Donut at Uncle Dood's Donuts in Toms River
Pennsylvania: Maple Nut Cream Donut at Beiler's Bakery in Philadelphia
So, next time you find yourself in one of these areas, give these donuts a try. Even if they aren't your favorite donut of all-time, I can guarantee that you won't be disappointed.
You'll be eating a donut, after all. It could be worse!
The Capital Region's Ten Best Donut Shops
Whether you spell them donut or doughnut, almost all of can agree on one thing: they're delicious. Up and down the Northway, the Capital Region boasts some incredible bakeries and donut shops. Here are ten that will make your mouth water!
See The Capital Region's 10 Best Cider Donuts 2022 [RANKED]
It is hard to believe that fall 2022 is upon us which means the return of all of our favorite Upstate New York autumn activities. While they are available all year long, indulging in some delicious local cider donuts just may be the most enjoyable and satisfying of those fall activities. While we have a LONG list of great cider donut spots, we once again
went to our
listeners to determine the best of the best. So Who serves the best cider donuts in the Capital Region? Here are the top 10 for autumn 2022 according to you!