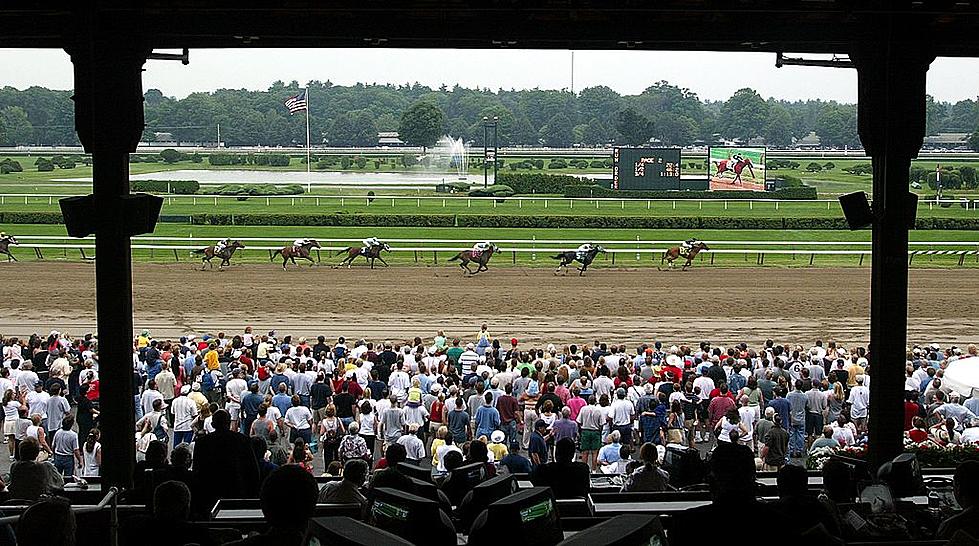 Belmont Stakes Marks Countdown to Saratoga
Getty Images
Tomorrow is the 154th year of the Belmont Stakes. For some, the excitement that surrounds the third leg of the Triple Crown, run on the outskirts of New York City, is not only about the race itself but what follows the historic stakes race a few weeks later, Saratoga.
Today, legendary horse racing analyst, Betonline's Dick Jerardi was on The Drive with Charlie and Dan. After they talked about the horses in tomorrow's stakes race, Jerardi spoke about the importance of Saratoga to horse racing and how he personally missed spending at least a few days in Saratoga for the first time since the 1990's because of the pandemic. He said it is imperative to have fans in the stands in order to continue to grow their sport. Saratoga's attraction to the younger crowd has positive long term impacts on the horse racing industry in general, not just in New York.
As we spoke to Jerardi, the show was being broadcast live from Kings Tavern on Union Avenue in Saratoga directly across from Saratoga Race Course. The importance of fans in the stands can be the difference between being in business and shutting your doors for a place like Kings Tavern, or the hotel down the block or the restaurant down the street. Thankfully, with people like Jay and Stacks, Kings Tavern is hopefully getting set for a record breaking Saratoga Race Course season.
What can newcomers expect? People in the streets. Cars traveling down Union Avenue stopping at horse crossings from the back track. Fans walking coolers and chairs for miles. Kids selling handicapping forms on the street corners. If you haven't experienced Saratoga on a race day, you're truly missing something special.
So tomorrow, when Hot Rod Charlie edges out Essential Quality to win the Belmont Stakes, you'll know what's up next in the world of horse racing...Saratoga with live racing coverage on 104.5 FM The Team and the FREE 1045 The Team App.
LOOK: Stunning animal photos from around the world
From grazing Tibetan antelope to migrating monarch butterflies, these 50 photos of wildlife around the world capture the staggering grace of the animal kingdom. The forthcoming gallery runs sequentially from air to land to water, and focuses on birds, land mammals, aquatic life, and insects as they work in pairs or groups, or sometimes all on their own.