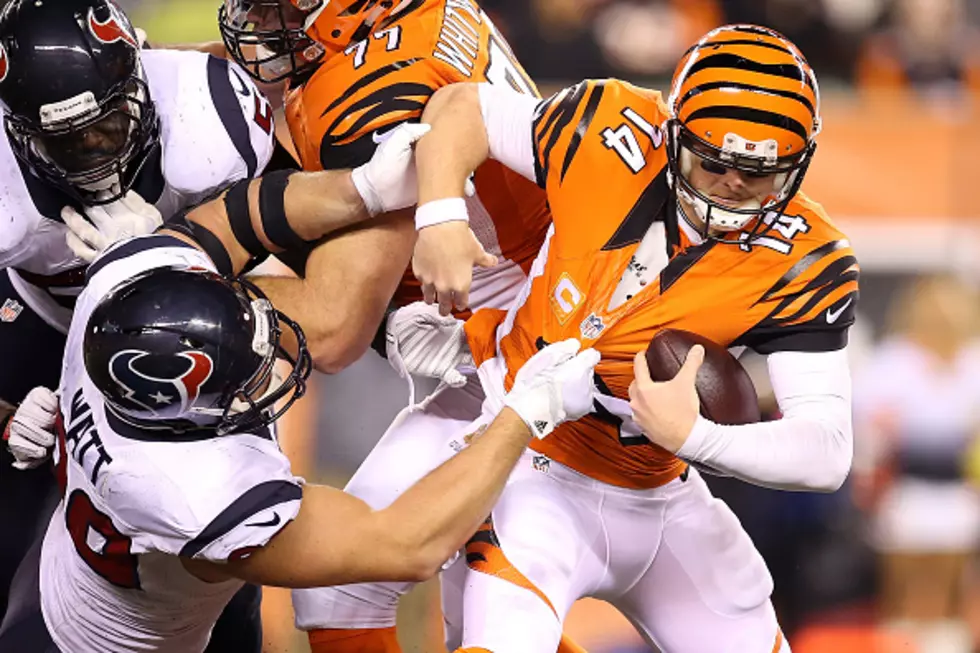 Bengals No Longer Unbeaten
Getty Images
The Cincinnati Bengals are no longer unbeaten after falling to the Houston Texans on Monday Night Football.
The loss drops Cincy to 8-1 overall and behind New England (9-0) in the battle for home-field advantage in the AFC.
A loss is okay. In fact, it's probably a good thing eventually, but this was not the way to get your first loss: In primetime, at home, to a sub-.500 team, and by a score of 10-6.
Andy Dalton threw for 197 yards and no touchdowns and the Bengals running game never got going either. They ran for just 73 yards total.
On the Texans side, it wasn't pretty either as DeAndre Hopkins caught the only touchdown of the game from TJ Yates.
The Texans are now 4-5 and are back in the AFC South race. Perhaps the worst division in football, Houston has a chance at the division title still.
Hopkins led the Texans in receiving with 57 yards.