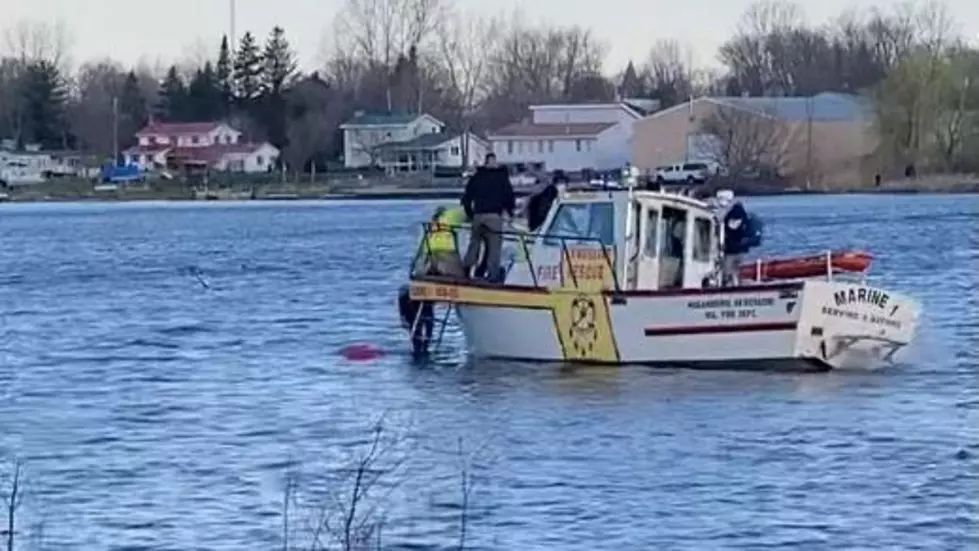 Boat Sinks in NY River! Did Smuggler Leave 6 Illegals to Die?
cbp.gov
Last week, a boat carrying 6 illegal immigrants and 1 smuggler sank while attempting to enter the United States from Canada into New York. As the boat was going down deeper into the icy waters of an Upstate river, only 1 person made it to shore. Did he leave the rest behind to die?
According to new developments, the answer to that question just might be yes!
U.S. Customs and Border Protection reports, the Saint Regis Mohawk Tribal Police Department got word that a suspicious boat had been spotted leaving the Cornwall, Ontario area and heading toward the United States on the Saint Regis River.
Once first responders were on the scene they witnessed a sinking boat containing 6 individuals. The first priority of the team was to rescue the passengers as their vessel was now taking on water quickly.
With a sinking boat and a water temperature around freezing, time was of the essence. One passenger had already made it to shore while the remaining 6 were rescued by Border Patrol. All 7 were treated for hypothermia. Once it was determined that they were in good condition all 7 were arrested.
According to an update from Syracuse.com, the individual that made it to shore might have known the others could not swim. Brian Lazore is suspected of attempting to smuggle 6 people, between the ages of 19 and 21, into the United States. To add to these failed plans, the passengers are now suggesting that Lazore left them behind to die.
It is reported that the boat did not have safety equipment and the 6 illegal immigrants, all from India, say they told Lazore they could not swim.
The charges were the same for most of the passengers but not all. 6 of the individuals were charged with Improper Entry by An Alien. Lazore was charged with Alien Smuggling which is a felony and could receive 10 years in prison for each violation.
Ten Fun Facts You Didn't Know About Upstate New York
Is Albany Considered Upstate New York?
Here's what New York has to say about the debate.
25 Ways You Know You're From Upstate New York When...