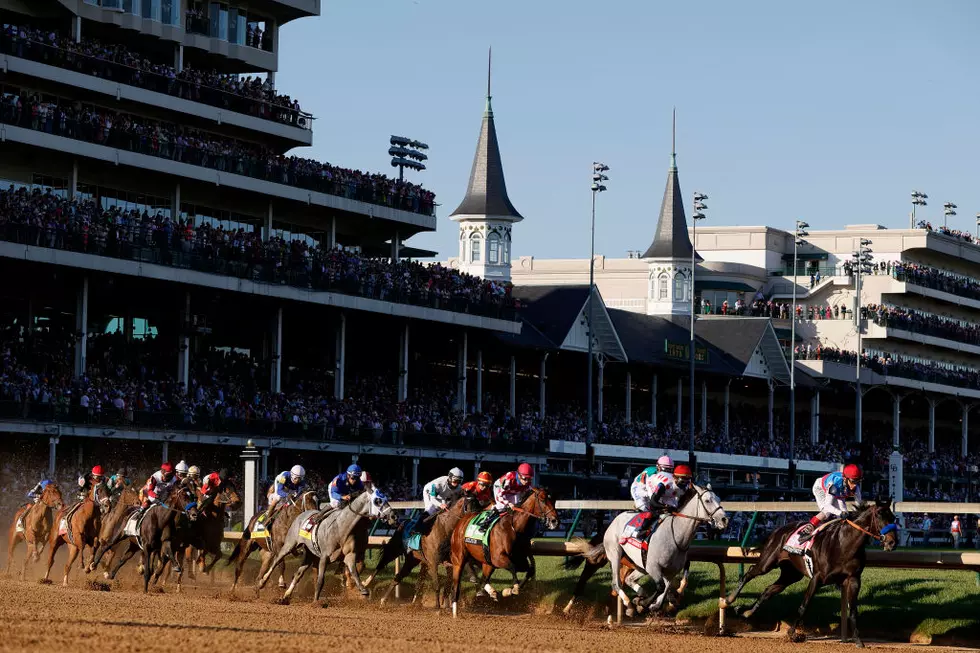 Rich Strike Made History In Winning The Kentucky Derby Saturday
Getty Images
The 148th running of the Kentucky Derby was truly incredible.  Just as everyone expected, the 80-1 longshot Rich Strike won the Kentucky in an unbelievable finish holding off Epicenter and Zandon.  I was really pulling for Chad Brown and Zandon to win it as it would've been his first Kentucky Derby win.  NBC did a tremendous job with their coverage as they do every year.  All of my bets were ruined when Rich Strike won the run for the roses on Saturday night, but it makes for a great story.  Here is my quick take on this from the Times Union:
Saturday was a perfect example of how the Kentucky Derby can be so much fun and frustrating, all at the same time. In a 20 horse field anything is possible, but when Rich Strike hit the finish line first, it was still a stunner. I personally did not have the 80-1 long shot on any of my tickets, and its safe to say the true horse player did not either. But, it's also why Derby day is so exciting, because anything is possible no matter how much you follow the game. Congrats to those who actually cashed a ticket with Rich Strike. Onto the Preakness.
MJ and I had John Pricci on with us earlier this morning on Big Board Sports.  He gave us his in depth analysis as he always does on everything Kentucky Derby and then some.  Below is our full interview with him.
Rich Strike is the 2nd biggest upset in Kentucky Derby history with being a winner at 80-1 odds.  The only bigger upset based on odds came in 1913 when Donerail won at 91-1 odds.  This is yet another reason why the Kentucky Derby is so awesome.  Next up is the Preakness on Saturday May 21st.
The Price of Gas in the Capital Region Every March Since 2008
Gas prices are through the roof in the Capital Region, but it hasn't always been this way. Here are the gas prices we've seen, every March, since 2008.
The Amount of Crime Reported in Albany Every Year Since 1996
New York State's Crime Index breaks down crime statistics by county, and this is how many crimes have been reported to Albany's City PD since the year 1996.