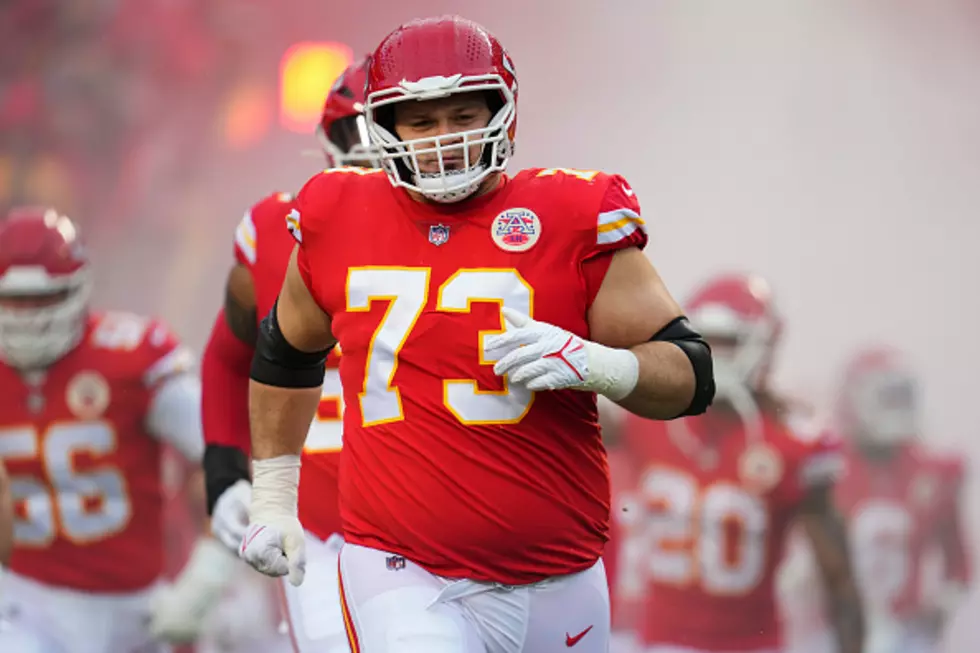 Buffalo Bills Flag Spoils Kansas City Chiefs Introduction [PHOTO]
Getty Images
The Kansas City Chiefs are the Super Bowl 57 champions. The Chiefs, lead by Pat Mahomes, had an incredible comeback win over the Philadelphia Eagles on Sunday night in Arizona.
The game was exciting and loaded with dozens of story lines. But there was a moment that Buffalo Bills fans loved to see as the Kansas City Chiefs were being introduced to the field inside the stadium. A Buffalo Bills flag clearly seen displayed proudly behind the tunnel as the team ran out.
From the National Anthem, to the halftime performance to the commercials, this sure was an exciting game to witness. Congrats to the Chiefs. However, here in Buffalo, we are waiting to see what the off-season will bring for the Buffalo Bills. There is so much talent on this team and perhaps just a few holes being filled and a fully healthy roster will help to push the Bills that much further to the Super Bowl in 2024?
12 Perfect Valentine's Day Cards For Bills Fans
Show your Buffa-Love with these Buffalo Bills-themed Valentine's Day cards.
The Amount Of Forecasted Snow Is Taller Than These Buffalo Bills