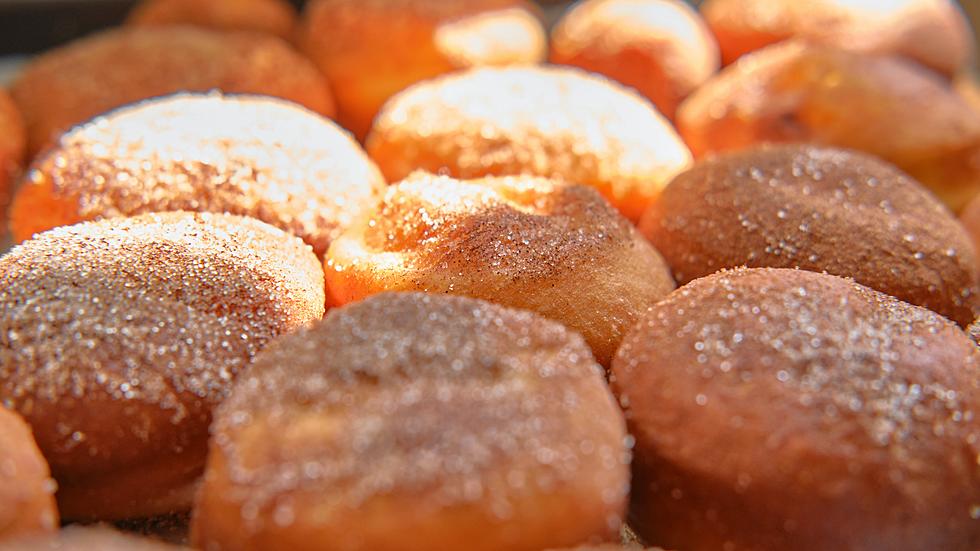 Capital Region Cider Donuts So Good You Can Only Get Them on Sundays
Photo by Nick Cheng on Unsplash
We all love cider donuts but there is a place in the Capital Region where they are so good, you can only get them on Sundays. Roll through village of Cambridge, New York, 30 miles from Schenectady, Sunday morning between 8 and 11am and you are likely to find a line of people hoping they arrived early enough to get freshly baked goods from King Bakery Donut Cart. The real secret is to order ahead.
The bakers at King Bakery Donut Cart are preparing for another delicious Sunday treat for you with a menu made for Fall. Pre-orders are strongly encouraged! There should be extras available on Sunday but take a moment to pre-order to be sure to get what you want. Then stop by the cart Sunday between 8am and 11am to pick up your order.
Here is the menu for this weekend:
House-made cider donuts (plain or cinnamon)
Pumpkin cake donuts
Chocolate cake donuts with cocoa sugar coating
Cranberry walnut scones - with their own honey as sweetener
Ham and cheese filled croissants
Cider from Howe Ever Wild Farm in Bennington
This is a reduced menu with the full menu returning on Sunday October 3rd. To place your pre-order call 518-677-3530 or message them on Facebook.
Much of the charm of King Bakery Donut Cart is, the cart! Glens Falls Living reports that the cart is an antique bread delivery wagon bought from Friehofer's, so old it still has the shafts for when horses pulled it through the streets of Troy.
There are endless good reviews on Trip Advisor:
The Sunday tradition at our camp is to send someone off to the Donut Cart to buy a fresh selection of goodies from the King Bakery Donut Cart. It starts early and the line can get long! We so love to get treats, including the Bear Claw and scones and other wonderful items.
Upstate New York Fall Foliage Trains
Look Inside Clifton Park's New 518 Donuts & Fried Chicken Joint
518 Donuts is now open in Clifton Park, serving up a heavenly combo of Donuts & Fried Chicken!
Corn Mazing!
Check out these aMAZing corn mazes from around the world!
Making Maple Syrup In New York