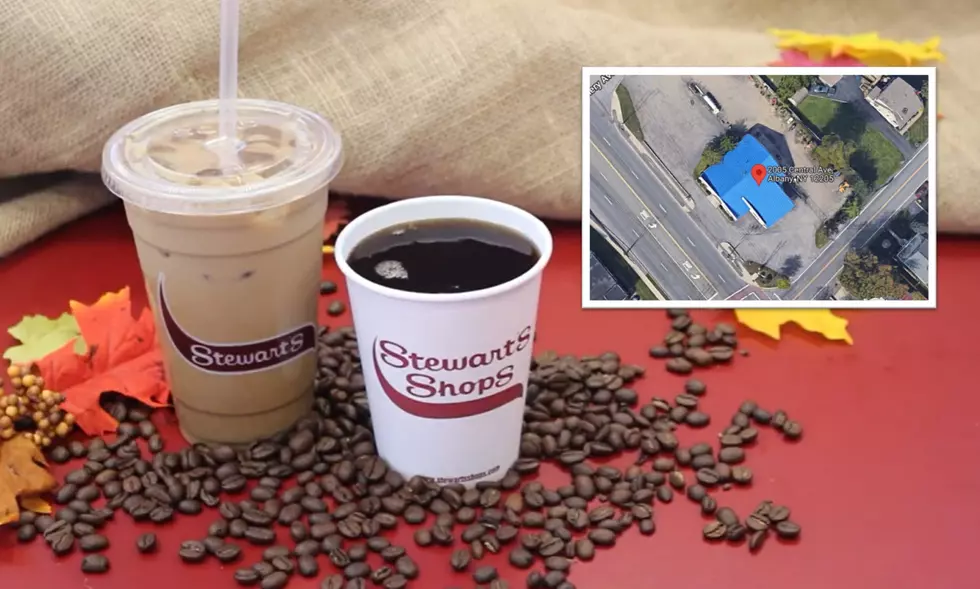 Capital Region Staple Opening Store in Colonie; Giving Back to the Community!
Google Maps / YouTube (Stewart's Shops)
A major Capital Region and Upstate New York staple is expanding its operation, just in-time for the holidays. With the new location's grand opening happening tomorrow, Wednesday, December 7th, you'll have those 24 hours to take advantage of some great Opening Day deals that you won't find anywhere else.
---
Stewart's Shops Announces New Location in West Colonie; Opening Tomorrow
A story from ABC News 10 in Albany shared the good news that Stewart's Shops is opening a new location in West Colonie, New York. The store is located at 2005 Central Avenue, and will be open beginning on December 7th.
News 10 notes that this location will be the sixth shop in the Colonie area and the 40th shop in Albany County. It will be one of over 350 total locations for Stewart's Shops, a company that opened its doors in 1945 in nearby Ballston Spa, and currently operates in Upstate New York and parts of Vermont.
The store will be opening at the perfect time of year, as it and other locations are gearing up for a busy holiday season:
Now, to the fun part of the story: how you can benefit from this. As part of the Opening Day festivities, those who check out the new location can take advantage of the following deals:
99-cent single scoop ice cream cones
99-cent hot coffee and tea
99-cent Stewart's sodas and refreshers
99-cent hot dogs
two for $3 pizza slices
$2 off whole pizzas
$7 whole subs
10 cents off all gas
Would a better question have been, what isn't on-sale tomorrow?
All joking aside, there is also a good cause that will benefit from Wednesday's grand opening. Stewart's Holiday Match, during which Stewart's Shops matches all donations from its customers to benefit children's organizations, will be in full-force tomorrow.
So, if you have a chance to check out the new location, hopefully, you'll leave having made a difference in the community, as well!
Saratoga County Community Finally Gets a Bigger & Better Stewart's Shop
One of the newest Stewart's Shops opened in Malta on Route 9 in Mechanicville. The old location was near the roundabouts but the place was small and not very convenient. This location is huge with a Sunoco gas station, plenty of seating inside, and food-to-go options including meatballs, macaroni and cheese, pizza, and more!
See the "Cheers" Bar Namesake Being Sold in Johnstown, New York
A Capital Region bar, Cheers in Johnstown, has been listed for sale, and "everyone will know your name" if you see these photos and choose to invest in it.