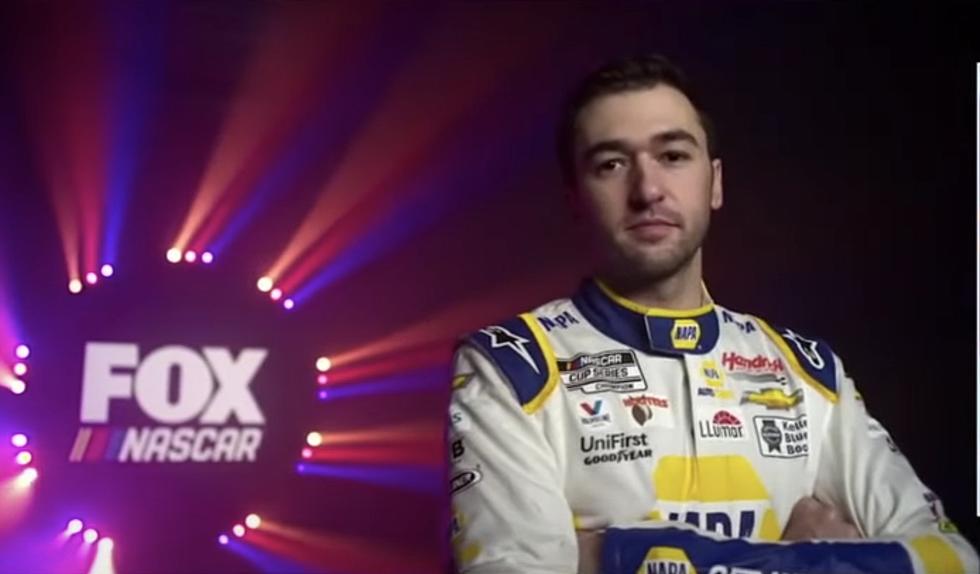 NASCAR Superstar Takes a Lap Through Northern Hudson Valley Town
YouTube / NASCAR on FOX
When most people hear about race car driving, they may think of Daytona or Talladega. You don't typically think of the northeast being a big place for races, at least I don't. Well, a second-generation racing superstar drove to a New York town this weekend to meet fans and unveil a new store.
William Clyde "Chase" Elliott Jr. is an American professional stock car racing driver. He competes full-time in the NASCAR Cup Series, driving the No. 9 Cheverlet Camaro ZL1 for Hendrick Motorsports and part-time in the NASCAR Craftsman Truck Series, driving the No. 35 Chevrolet Silverado for McAnnaly-Hilgemann Racing. Chase is the son of 1988 Winston Cup Series champion Bill Elliott. The Elliots are the third father-son NASCAR champions in history. Chase Elliott has been named NASCAR's fan-voted most popular driver five times.
NAPA Auto Parts held a grand opening for its new Milton location on April 28th and 29th from 10 to 5. Chase Elliott was there for a meet and greet at the event since NAPA is one of his sponsors. The first 200 people in attendance were guaranteed to meet him. NAPA Auto Parts in Milton (Saratoga County) is located at 352 Rowland Street. The store will be regularly open Monday through Friday 7:30 am to 7 pm, Saturday 8 am to 5 pm, and Sunday 9 am to 4 pm.
The grand opening celebration also featured free lunch from The Beast Food Truck, F1 race simulators, Saratoga Automobile Museum classic cars, and a bounce house and face painting for the kids. NAPA also had special sales on motor oil, windshield wipers, and jacks.
Clifton Park Supervisor Phil Barrett welcomed Chase Elliott to Saratoga County on Saturday, presenting him with official America's Turning Point gear at the NAPA Auto Parts.
Elliot had won five races and scored 12 top 5s and 20 top 10s on his way to winning the regular season championship. Elliott was a major player in the NASCAR playoffs; however, in 2022, he wrecked his car midway through a race and was prevented from winning his second Cup Series title.
13 Rock + Metal Bands Featured on NASCAR Vehicles
Celebrity Diners That Have Visited Ole Savannah, Kingston NY
Can you name ALL of the famous people who have visited one of Kingston's favorite restaurants on the Rondout? Owner David Amato has shared some of his favorite photos from over the years of Ole Savannah's celebrity visitors.
6 Celebrity Owned Businesses in the Hudson Valley