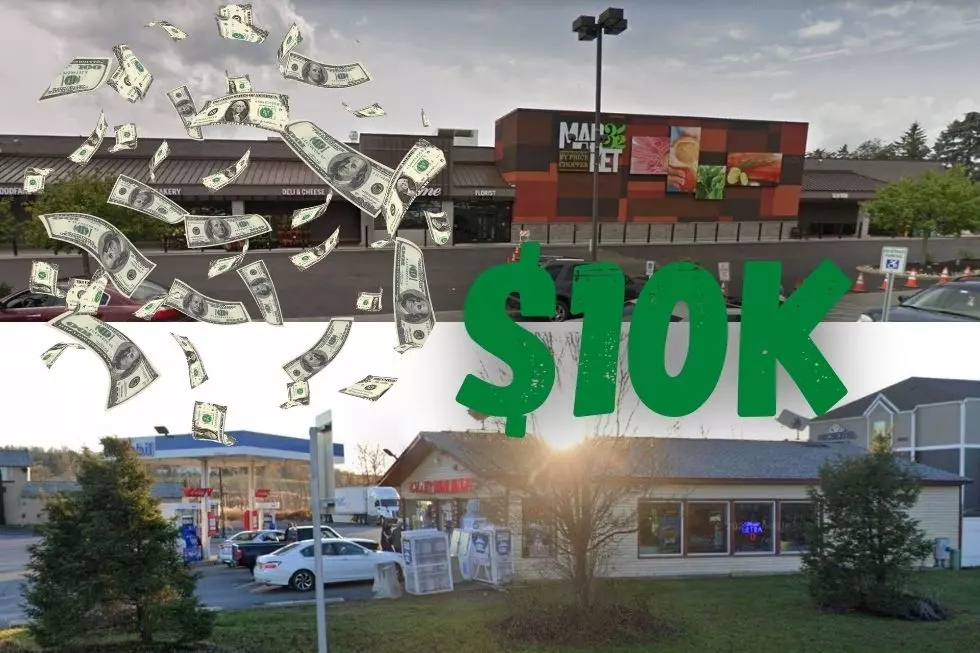 Check Your Tickets! Two $10K Take 5 Winners in Capital Region!
google maps Canva
Check your tickets! If you bought a New York Lottery Take 5 ticket in Rensselaer County or Montgomery County then you could be holding a nearly ten grand winner.
How Much Are The Winning Take 5 Tickets Worth?
The winning Take 5 tickets had all five numbers and were the only two winning tickets sold. The winners each receive a payout of $9,958.50.
Where Were the Winning Take 5 Tickets Sold?
One of the winning Take 5 tickets were sold at the Price Chopper at 79 Vandenberg Avenue in Troy.
The second winning Take 5 ticket was sold in Amsterdam at the Valley View Mini Mart at 1351 Route 5S.
The Take 5 drawing was on May 28th and the winning numbers were 6, 7, 12, 32, 37.
How Do You Play The New York Lottery Take 5?
The Take 5 drawing takes place twice per day. It happens at 2:30 in the afternoon and 10:30 pm. The numbers are drawn from a field of 1 through 39. You just pick five numbers and hope to match all five. The jackpot is determined by how many others have the winning numbers. If there is more than one winner, the jackpot is split.
What Are The Odds Playing Take 5?
There is no minimum jackpot for the Take 5 drawing. The prize is determined by how many tickets are sold. But the Take 5 jackpot is usually between sixty and seventy thousand dollars.
The winners of the $9, 958.50 jackpot have one year to claim their prize.
The Take 5 drawing seems to be the hottest game in the Capital Region, in the past year, there have been at least ten winners in our area with winnings ranging from five thousand to sixty thousand dollars.
$60M Castle with Moat and Rising Towers Just 90 Outside of New York
This truly majestic castle with a moat and rising towers looks like something out of a Harry Potter movie and for $60M, it could be yours. This royal piece of real estate is just 90 minutes outside of New York, and you have to see it to believe it.