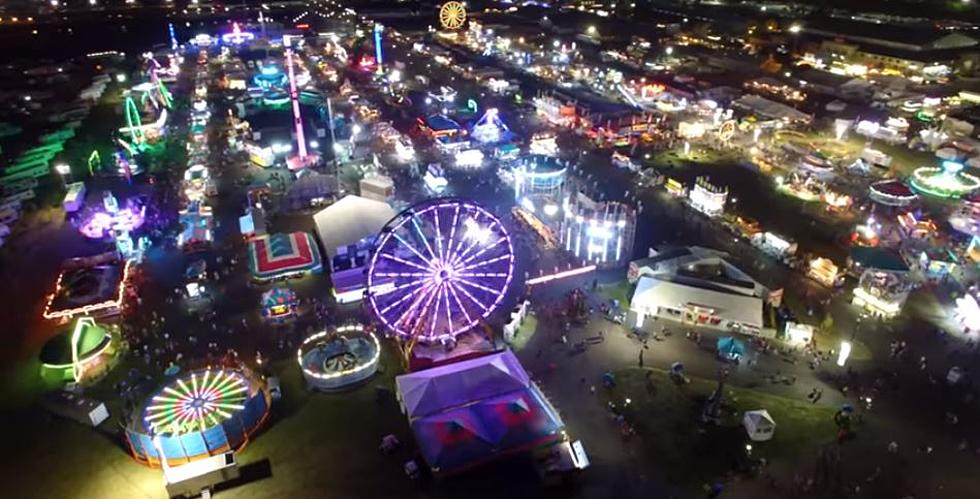 Here's How to Get Into The NY State Fair For $3 & Other Ticket Tips!
YouTube.com-PhotosByMeem
Get ready because the Great New York State Fair begins this Wednesday, August 24th. There is still time to get your tickets. Not only can you get them for three dollars but there are also some helpful hints if you are heading out to Syracuse.
There are Several Ticket Tips if You Are Heading To The Fair
You can get into the fair for just three dollars every day but there is no cash that changes hands. You must either buy tickets in advance or use a credit or debit card on site. If you plan on buying tickets online, make sure you do it where the wifi service is good. The fair has spotty wifi so you should do it ahead of time. You can get your tickets by clicking HERE. You can not use cash to pay for tickets at the gate. Senior citizens who are anyone sixty-five and older get into the fair for free. The fair is also free for kids twelve and younger.
There are Special 'Group Days' Where You Can Get in Free
There are five special days that get certain groups into the Great New York State Fair for free.
On Thursday, August 25th, teens and students eighteen and under get in free. You may have to provide identification to prove it.
On Monday, August 29th, law enforcement both active and retired get in free with a presentation of badge or identification.
On Wednesday, August 31st, first responders consisted of active and retired members of fire departments and emergency medical workers. Proper ID is required.
On Thursday, September 1st, military both active and former get in free with military ID.
On Friday, September 2nd, Native Americans will get into the fair for free. There is no proof of ID required.
Every Musical Act Coming to the 2022 Great New York State Fair
Here's your calendar of every musical artist playing both stages of the Great New York State Fair August 24 through September 5th. All concerts are free with Fair admission!