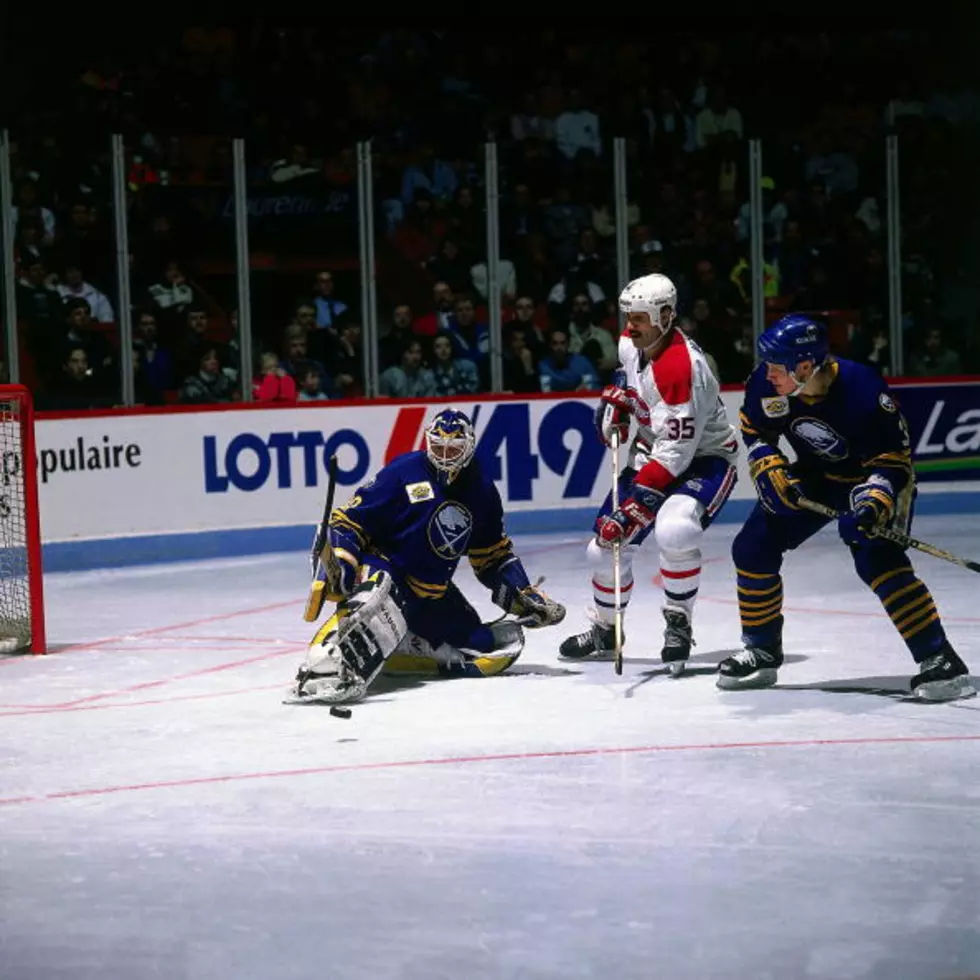 Professional Hockey Legend Back In Buffalo, New York
Getty Images
Most sports teams look forward to being back home in front of their home crowd. The Buffalo Sabres may be looking to get back on the road for a reset after losing their last few games on home ice. The Sabres, who have been hot up until the home stand, were beaten 4-2 by the Winnipeg Jets on Thursday night. That follows a loss to Seattle. The Sabres head to Nashville for a game this weekend.
But there was at least one incredible moment over the past few days at Key Bank Center that Buffalo hockey fans could be excited about. Sabres goal tending legend, Clint Malarchuk was back in Buffalo to greet fans and to spread the word about a special project that he is a part of.
Clint Malarchuk may be best known for the tragic and scary on-ice incident that happened during a Buffalo Sabres game.
During a game between the visiting St. Louis Blues and Malarchuk's Buffalo Sabres on March 22, 1989, Steve Tuttle of the Blues and Uwe Krupp of the Sabres crashed hard into the goal crease during play. As they collided, Tuttle's skate blade hit the right front side of Malarchuk's neck, severing his carotid artery and partially cutting his jugular vein.
But Clint has found triumph through tragedy and is now using his own personal experiences to help others. On the broadcast on Thursday, Malarchuk spread the word about "The Ranch-Teammates For Life". It is a place/organization dedicated to helping people/athletes cope and handle mental illness.
The Ranch started as a dream of hockey teammates who shared a love for the game — and faced the same silent struggles. Mark Pavelich, member of the 1980 Olympic Miracle on Ice team and NY Rangers, helped inspire the dream to become a reality with the help of fellow former NHL alumni Clint Malarchuk, Barry Beck, TJ Gorence and others.
Buffalo Sabres Goalie Masks
Take a look at some amazing Goalie Masks in Buffalo Sabres history.
Top 10 Most Underrated Buffalo Sabres of All-Time