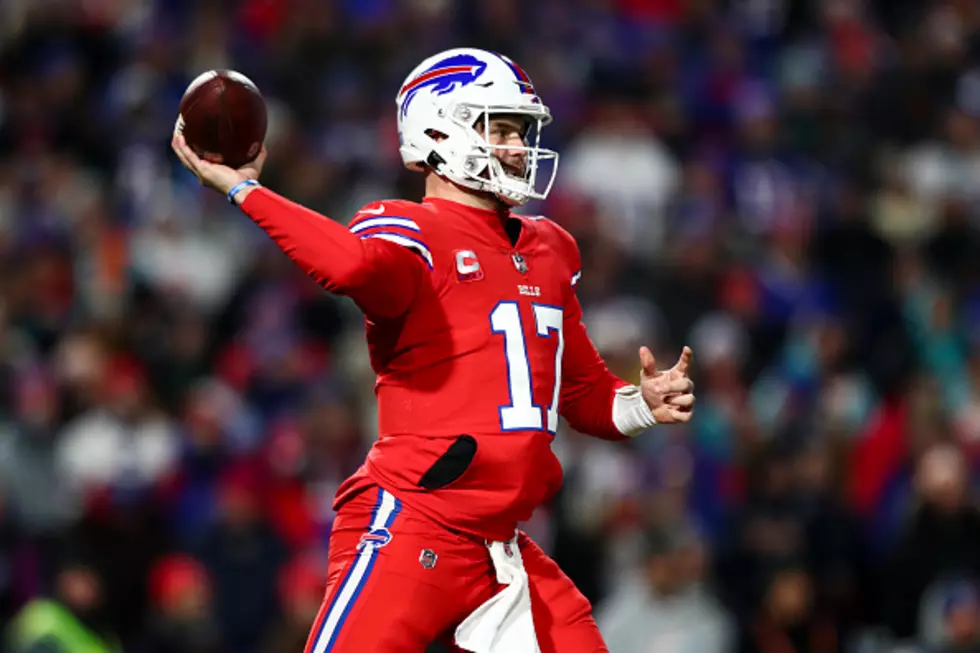 Will It Be An Easy Win For The Bills Over The Dolphins On Sunday?
Getty Images
It is one of the best weekends of the year as Super Wild Card Weekend is finally upon us.  There are six highly intriguing matchups with three in the AFC and three in the NFC.  One particular matchup I've got my eye on is the Dolphins and Bills on Sunday afternoon at 1 p.m.  The Dolphins will be starting their rookie quarterback Skylar Thompson and Josh Allen is fully healthy for the Bills.  Tua being out is a major blow for the Dolphins.  The teams split during the regular season and both games were good and close.  Below is my quick take on this from the Times Union:
It's going to be a very long day for Skylar Thompson on Sunday in Buffalo. The Rookie 7th round draft pick will start at quarterback for the Miami Dolphins against the Bills in the AFC Wild Card game. Unless the Dolphins can control the game with a strong running game and a stellar defense, the Dolphins are in big trouble. Miami has some of the best wide receivers in the NFL, but it's asking a lot from Thompson who has no playoff experience. He's going to get plenty of experience on Sunday, but the Bills are going to make it an experience he will want to forget. The Bills will win and cover the double-digit point spread.
Pete Dougherty and I discussed this matchup earlier this morning right here on Big Board Sports as we both agree the Bills will be too much for the Dolphins on Sunday.  Below is our conversation on this.
I like the Bills to win big on Sunday and inch their way closer to their first Super Bowl in team history.
Seven Meals Created By Buffalo Bills' Private Chef That Went Viral
Darian Bryan is the personal chef for Buffalo Bills' stars like Stefon Diggs, and has gone viral multiple times for the wild meals he prepares before gameday.
Buffalo Bills' Safety Damar Hamlin in Critical Condition After Hit
Buffalo Bills' safety Damar Hamlin is in critical condition right now, after collapsing on-field in his team's game against the Cincinnati Bengals.