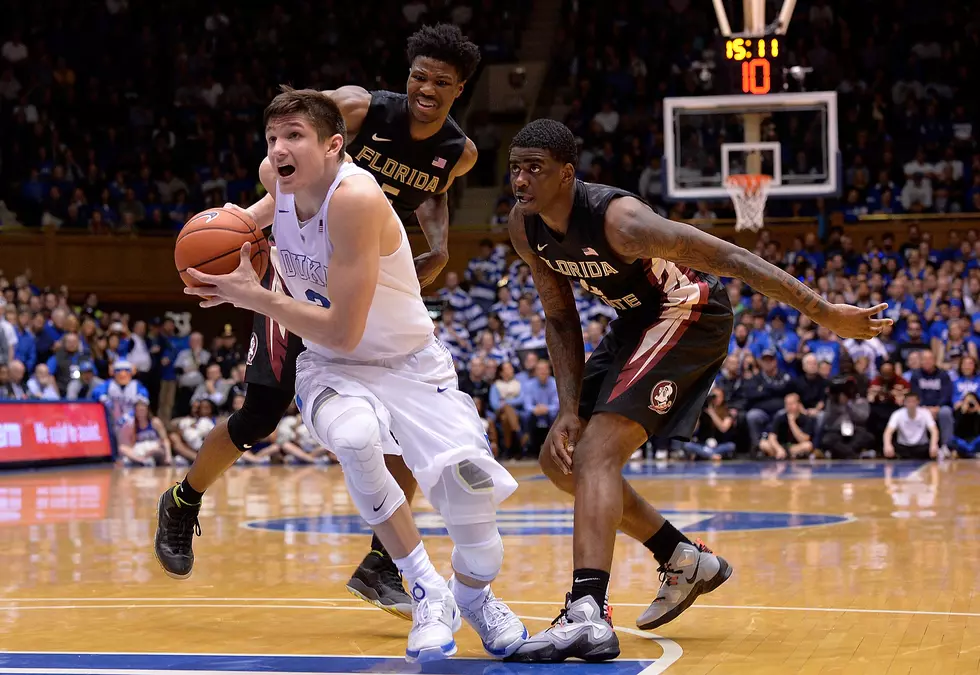 Defending Grayson Allen + More (AUDIO)
Getty Images
If you missed this weeks installment of "Capital Region Sports Saturday," have no fear! We have you covered.
As always, topic times are approximations:
0:00-0:15 - Brady breaks down the Sweet 16 matchups and talks about the five teams that have a chance to win the NCAA title. Then, Paul Lukas, ESPN Uniform Columnist, joins the show and offers up some tips on sports uniforms.
0:15-0:23 - Brady breaks down the NCAA Hockey East Regional at the TU Center and talks MMAs legalization in New York. He then talks about Shen pitcher Ian Anderson, who named a preseason All-American by Baseball America.
0:24-0:39 - George Washington basketball assistant coach Carmen Maciariello joins the show. Then Shen/Siena grad has the Colonials playing for an NIT Championship. Then, Brady defends Grayson Allen and his post-game incident with Oregon.
0:39-END: Brady talks A-Rod's alleged 2017 retirement and offers up his NCAA hockey and basketball predictions.
LISTEN HERE to 'Capital Region Sports Saturday' brought to you by Mohawk Honda.