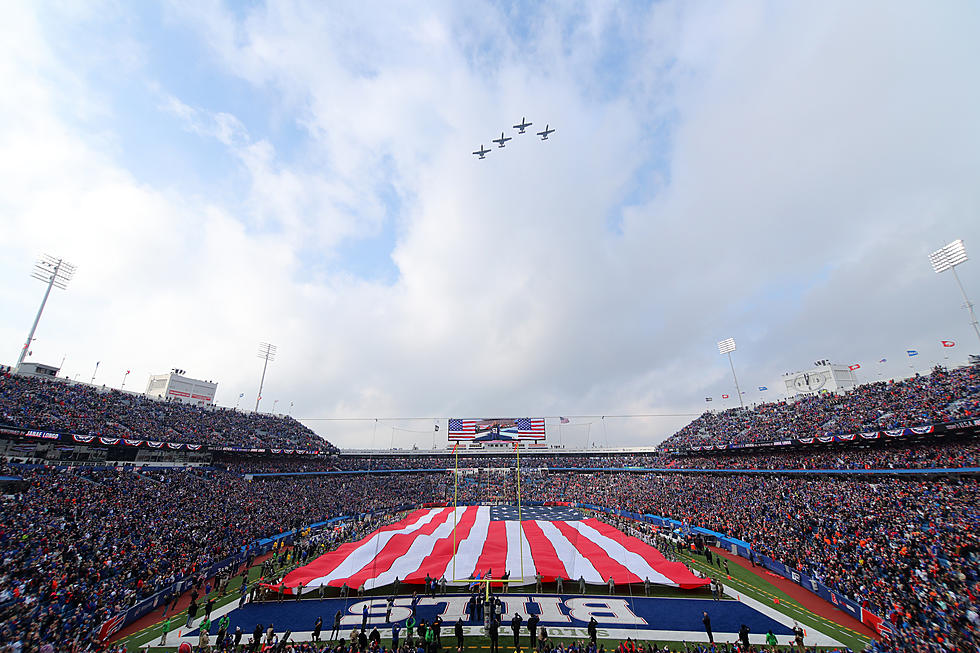 Does This Buffalo Bills Statement Mean A New Stadium Is In The Future?
Getty Images
Let's be honest, the talk of when a new stadium will be coming for the Buffalo Bills has been going on for years. Probably since the early 2000s. So, roughly 20 years we've been having this elephant in the room of the viability of the current one in Orchard Park and whether or not a new one will be built soon?
On Tuesday, the Buffalo Bills released a statement to the public, giving us an update on where they stand in regards to new stadium projects.
The Bills say representatives from Pegula Sports and Entertainment met with New York State and Erie County at Highmark Stadium on Tuesday. The meeting was meant to outline a plan based on the study the team did on any "future stadium and arena projects in Western New York."
That statement doesn't give us much, but perhaps someone would want to draw a conclusion that the future stadium projects could mean they're seriously considering a new stadium at some point.
There's no secret that the NFL wants the Bills to move forward with either a new stadium or a highly renovated Highmark Stadium in Orchard Park.
Commissioner Roger Goodell is in favor of a new stadium or renovated one. Goodell said this at the 2020 Super Bowl.
"A stadium that is going to be competitive with other stadiums around the league is going to be important in that context," said Goodell. I think everyone is committed to that, whether it's a new significant renovation or a completely different facility in a new place."
The current lease for Highmark Stadium with Erie County runs through July of 2023. Erie County Executive Mark Poloncarz has mentioned he's in favor of renovations.
If a new stadium is the answer, then we get into the argument of keeping it in Orchard Park or a downtown stadium, including whether or not a new stadium would come with a retractable roof or dome?
Chances are a decision isn't made for another year or two, so we'll just have to sit and wait. Would you be in favor of a new stadium?
Bills Stadium Under Snow
13 Pictures That Show Just How Crazy and Loyal Buffalo Bills Fans Are
Famous People Who Are Bills Fans