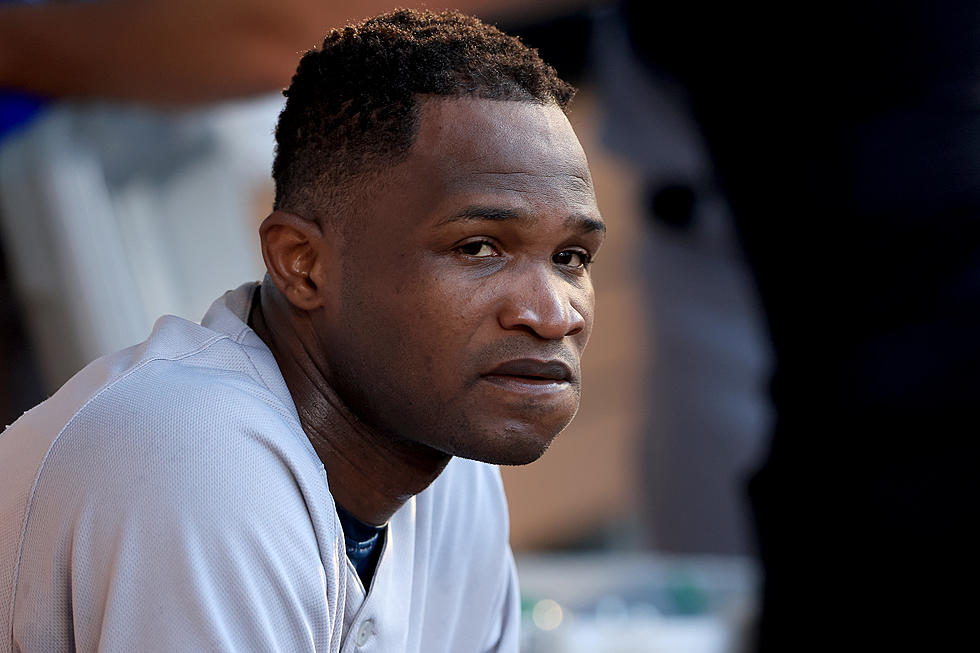 'Strike Three': Troubled Yankee Pitcher's Tenure in New York is Likely Over
Getty Images
Domingo German's time with the New York Yankees' organization appears to be over.
German was one of a handful of players who were put on outright waivers by the club on Thursday. If the players pass through waivers and go unclaimed by another team, they can be "outrighted" to the minor leagues. From there, the players have the option to become free agents, an option that many players in this situation end up choosing.
German, along with these other players, are unlikely to remain with the team moving forward, which will bring about the end of a tenure that was filled with controversy.
---
Looking Back on Domingo German's Troubled Time with New York Yankees
A story from The New York Post shared the news of Domingo German's placement on outright waivers earlier this week. German was part of a group that also included Matt Bowman, Franchy Cordero, Jimmy Cordero, Billy McKinney and Ryan Weber, all of whom were placed on waivers by the club.
Each player will have the option, should they pass through waivers, to elect free agency and attempt to find another home in the big leagues. German's current situation, however, is far different from any of the other players on the Yankees' waiver list.
It was on August 2nd of this year that German was placed on the restricted list by the Yankees, after it was reported that the right-handed hurler had shown up to Yankee Stadium while under the influence, and was acting belligerent while in the clubhouse with his teammates.
He voluntarily submitted to inpatient treatment for alcoholism, and did not return to the club for the rest of the season.
This was not the first time that German faced discipline as a member of the Yankees. He was suspended for a total 81 games combined in 2019 and 2020 after it was reported that he was involved in a domestic violence incident back in 2019.
He was also suspended for 10 games in 2023 for violating Major League Baseball's foreign substance (sticky stuff) policy.
Unfortunately, the low points of German's career have largely overshadowed the high points. Sandwiched in-between his "sticky stuff" suspension and his placement on the restricted list in 2023, German threw the 24th perfect game in MLB history, a game in which he defeated the Oakland Athletics.
He's won 31 games over six seasons, and was coming off of his best season since his rookie year in 2022, in which he pitched to a 3.61 ERA in 15 games.
It's a sad story, and at this point, all you can do is hope that Domingo German the person, not the professional athlete, is able to get the help that he needs. For the time being, it appears that German's professional career will not continue in The Bronx.
Ten New York Yankees Who Cannot Be Back in The Bronx in 2024
With hopes of a playoff berth fading fast for the New York Yankees in 2023, the team needs to focus on 2024. These changes need to be made, and fast.
Gallery Credit: Dan Bahl
Judge Becomes 16th NY Yankees' Captain, Joining These Players
Gallery Credit: Dan Bahl