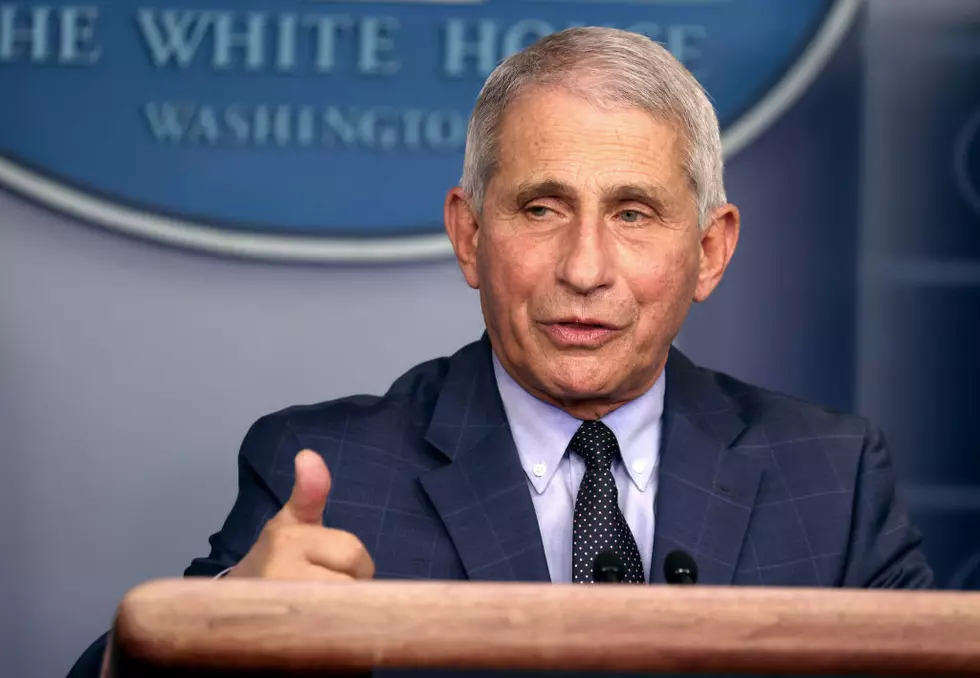 Dr Fauci Thinks Sports Stadiums Could Be Packed By 2021 NFL Season
Getty Images
Many sports fans are trying to figure out when they'll be allowed to return stadiums and others are trying to figure when they'll want to return. The director of the National Institute of Allergy and Infectious Diseases, Dr Anthony Fauci shared his thoughts on that timeline in an interview with Yahoo Sports and the good news is sports fans could achieve "normalcy" in time for the 2021 NFL season.
With the vaccines expected to begin distribution later this December, there is finally light at the end of the COVID-19 tunnel. Obviously, there are far more important things to worry about than returning to live sporting events but that's where my "normalcy" begins. Not only do I work in the world of sports but I love the scape that sports provide. So how exactly does Dr. Fauci see this playing out? He explained his reasoning for his timeline when speaking to Yahoo Sports:
"We're gonna be vaccinating the highest-priority people [from] the end of December through January, February, March," Fauci said. "By the time you get to the general public, the people who'll be going to the basketball games, who don't have any underlying conditions, that's gonna be starting the end of April, May, June. So it probably will be well into the end of the summer before you can really feel comfortable [with full sports stadiums] – if a lot of people get vaccinated. I don't think we're going to be that normal in July. I think it probably would be by the end of the summer."

When asked about full NFL stadiums in September, Fauci said: "Oh, that's possible. I think that's possible."
So if Dr Fauci is correct we'd start being able to return in some compacity as early as April if you were comfortable with a smaller risk but still some risk and if Late July early August is "normalcy" Late MLB regular season as well as the entire NFL season would be a real possibility. Now as I said I expect that this timeline would make any events taking place from April on open to the public in some capacity. This is a gigantic amount of hope to me or as I've been saying on air "an abundance of Hope"! My friend, there's finally an end in sight!
Enter your number to get our free mobile app
KEEP READING: See how sports around the world have been impacted by the coronavirus