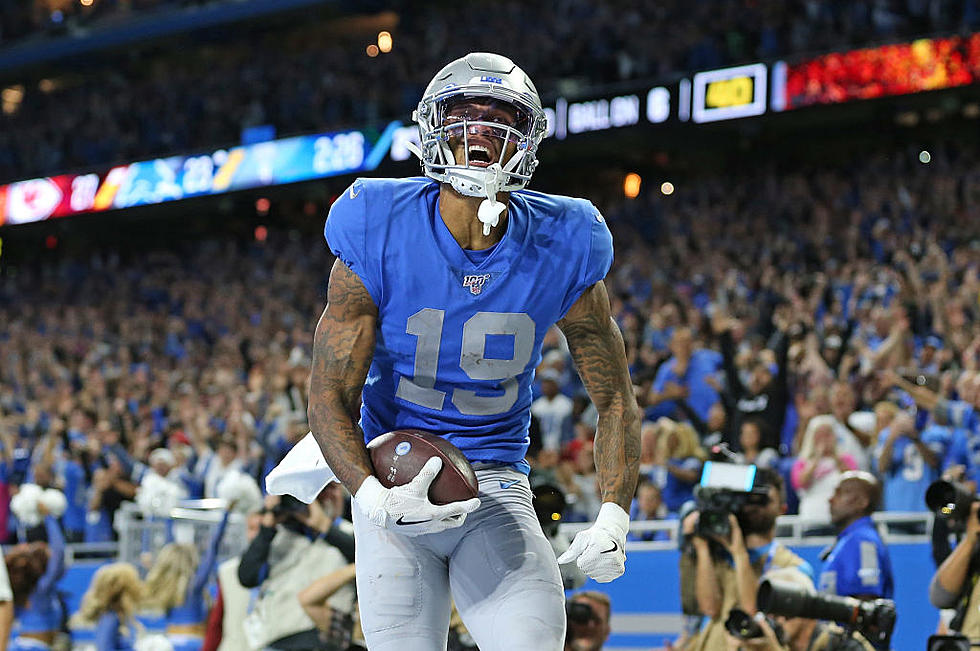 Giants Catch Kenny Golladay With Massive Contract
Getty Images
The New York Giants got their man! ESPN NFL Insider Adam Schefter is reporting that the Giants have reached a 4-year $72 million deal with former Detroit Lions wide receiver Kenny Golladay. The deal could top out at $76 million and has $40 million guaranteed.
The Giants reportedly had somewhere between six and seven million dollars in available cap space so this deal seemed unlikely. The Giants will obviously be forced to make more moves like restructuring offensive lineman Nate Solders contract or releasing him outright to free up the space for this deal and draft picks.
If healthy there's every reason to believe the 6'4 214 pound 27-year-old WR will be a true number one receiver for the Giants. Golladay only played five games last season due to a hip injury. Adding a healthy Golladay to the wide receiver group of Sterling Shepard, Darius Slayton, and John Ross should give QB Daniel Jones the kind of targets he'll need to prove he's a legit franchise QB in the NFL.
The Giants have now added Golladay, TE Kyle Rudolph, WR John Ross, QB Mike Glennon to bolster the Big Blue offense. These moves plus a solid draft could have the Giants competing for the NFC East or suffering through another sub .500 season if Golladay isn't 100%.
What Are the Signature Drinks From Every State?