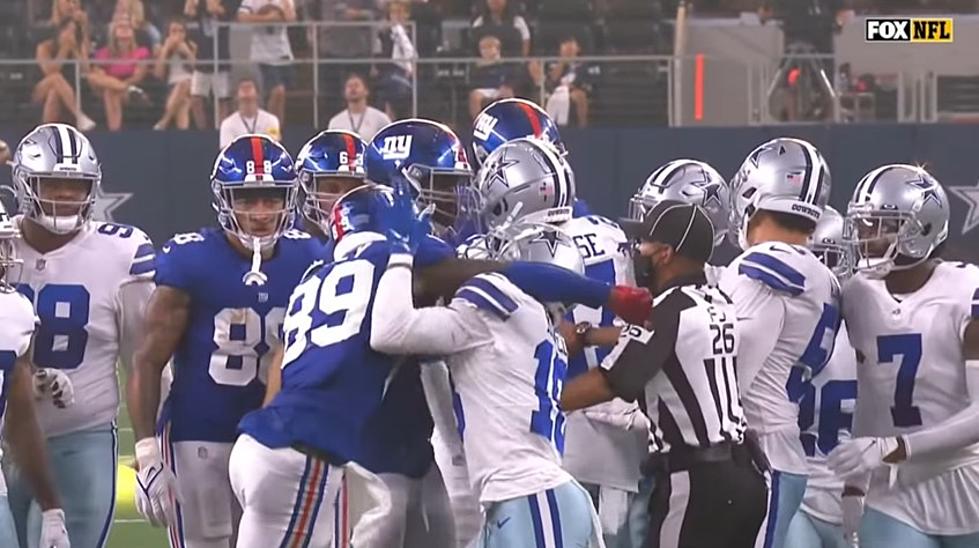 New York Left With No 'Puncher's Chance' After This Giant Mistake By Rookie Wide Receiver
YouTube / Highlight Heaven
The New York Giants already knew that they would be punching above their weight in their game against the Dallas Cowboys. What they didn't realize, however, was that their rookie wide receiver would take that notion to heart.
Kadarius Toney hasn't had the easiest transition from college to the NFL. The Mobile, Alabama product shined in his time in Florida, and after declaring for the NFL Draft, was chosen 20th overall by the New York Giants. While the speedy wideout possesses a skillset that every NFL team would want on their roster, the NFL game is a different animal than that of the college game, and Toney had yet to break out of his shell.
That all changed this weekend, however, as Toney eclipsed the 100-yard receiving mark for the first time in his professional career, stepping up after Daniel Jones, Saquon Barkley and fellow wide receiver Kenny Golladay all went down with injuries.
Those numbers came before the fourth quarter, when chaos broke out in Dallas.
Here's the play in question, one that got Toney ejected from the game:
Yes, yes indeed, that right there is a punch. Unfortunately, that can't happen.
Now, I'm not in the business of excusing punching someone. That's against the rules, plain and simple. That being said, however, you have to imagine that Toney was frustrated for a number of reasons. He was drafted in the first round, and had been largely irrelevant before this week. His team is 1-4, and his quarterback, running back and No. 1 wide receiver had all been injured in plays involving the Dallas Cowboys.
Unfortunately, the frustration boiled over.
What we also saw from Toney yesterday, though, was some incredible open-field skills.
Kadarius Toney has next-level physical abilities, and those began to show through last night. Managing a temper, however, will only come with time.
The Drive's Waiver Wire Wednesday - Week 5
Injuries were abound in Week 4 of the NFL, and that means a number of players will be thrust into starting roles for their teams during Week 5. Here are the players you should be targeting.
Derek Jeter is a Hall-of-Famer. Here are ten photos that prove it.