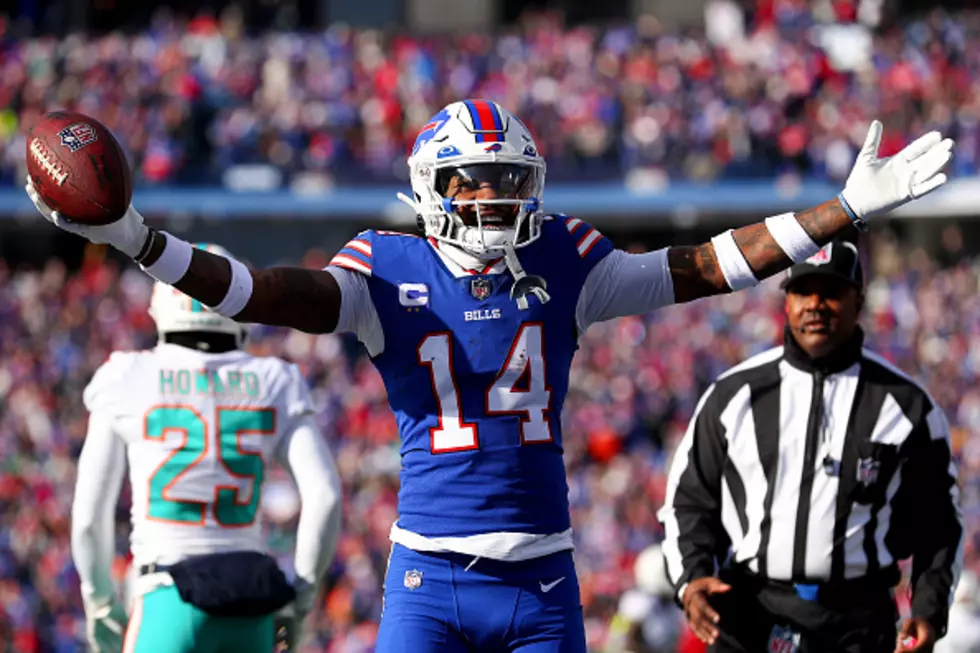 How Disappointing Was This Season For The Buffalo Bills?
Getty Images
It was a disappointing season to say the least for the Buffalo Bills.  They ended up losing in the AFC Divisional Round to the Cincinnati Bengals on Sunday in a blowout loss at home 27-10.  The Bills may have missed their window to win a Super Bowl, which is disappointing as they were the preseason favorite.  They have so much talent each year but can't seem to win the big game and get past the Bengals or the Chiefs.  I truly believe both Patrick Mahomes and Joe Burrow are better than Josh Allen at the quarterback position.  The Bills have some questions to answer in the offseason including establishing a running game.  Below is my quick take on this from the Times Union:
The Buffalo Bills most glaring need this off-season is to develop a running game. The Bills could not run the football this season, and it proved costly. Quarterback Josh Allen likes to run, and he's a big weapon when scrambling and it's a big part of what makes him so successful. But Allen can't be your running game, they need a top tier running back who can make a difference. The Bills took a few steps back as a team this season, and a lack of a running game was one of the reasons why.
MJ and Lexi had an awesome interview with our good friend Chuck Pollock Wednesday morning right here on Big Board Sports.  Chuck has been covering the Bills for 50 years which is incredible and he wrapped up their season yesterday.  Below is the full interview with him.
Now it is onto the offseason for the Bills in 2023 where I hope they get some of their major issues fixed.
Seven Meals Created By Buffalo Bills' Private Chef That Went Viral
Darian Bryan is the personal chef for Buffalo Bills' stars like Stefon Diggs, and has gone viral multiple times for the wild meals he prepares before gameday.
Ten Buffalo Bills' Players You Didn't Know Were Arrested, and Why
Every now and again, a professional athlete will have a run-in with the law, and these ten Buffalo Bills' players fell under that category. Here are their stories.