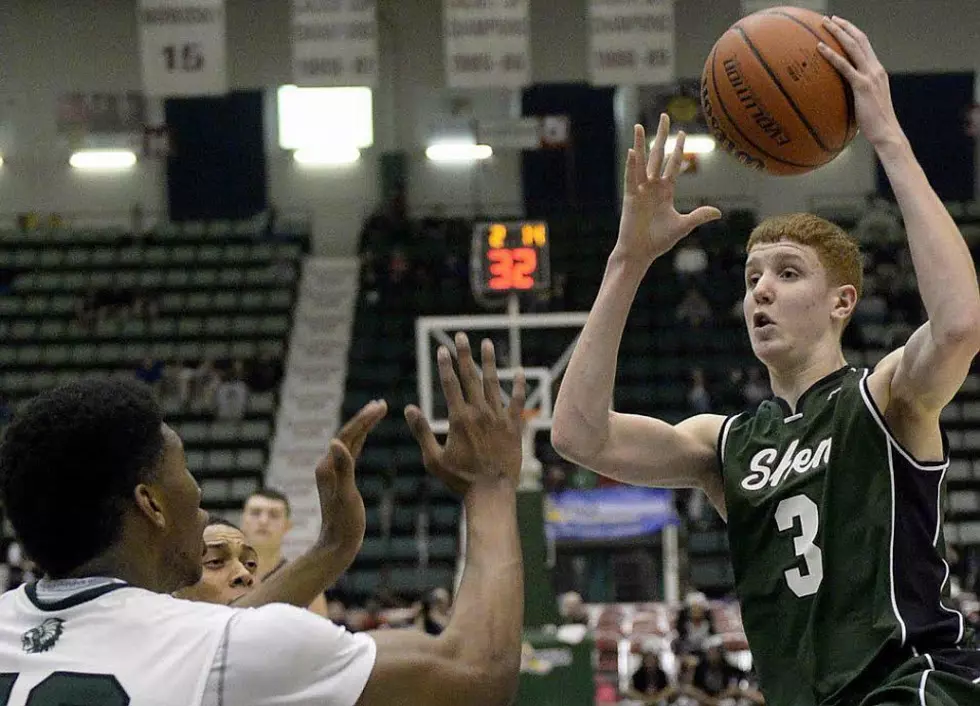 Is Kevin Huerter Back To Shooting It At A High Level?
Shen Basketball
It is no secret that Kevin Huerter was struggling at the end of last year into the beginning this season shooting the basketball especially from long range.  It really all stemmed from his very poor performance in the NBA three point shooting contest.  It obviously affected Kevin's confidence as he is typically a lockdown lethal shooter and wasn't for a while.  That has now all changed over the course of the last week or so as he has three consecutive 20 point games and the Kings have won four straight.  Below is my quick take on this as seen in the Times Union:
The Sacramento Kings pay Shenendehowa grad Kevin Huerter millions of dollars to make three-point shots and when he's not making 3s he's not doing his job. Lately his three-point shot has returned, and Kevin is shooting the ball with confidence again and helping Sacramento win games. Huerter has battled thru a three-point shooting slump, but that slump is over. Huerter was vintage Huerter on Wednesday night when he scored 28 points against the Los Angeles Lakers and went 6 for 11 from deep. It's nice to see Huerter start piecing together back-to-back games of shooting the ball at a very high level which is exactly what the Kings pay him a pretty good penny to do.
 I love seeing a fellow local product succeed on the big stage in the NBA.  Kevin Huerter is always my lead story in my sportscast or right here on Big Board Sports.  We continue to wish him success!
Take a Look at Kevin Huerter's Brand New Impact Athletic Center in Halfmoon!
104.5 The Team has an exclusive look inside the new Impact Athletic Center in Halfmoon, NY, as Atlanta Hawks' guard Kevin Huerter and his group are heading up an effort to bring a state-of-the-art training facility to the Capital Region.
Albany's Ten Most Dangerous Neighborhoods in 2023
The resource Area Vibes has released information about the safety of neighborhoods in Albany, NY, and these areas are considered most dangerous entering 2023.
Gallery Credit: Dan Bahl