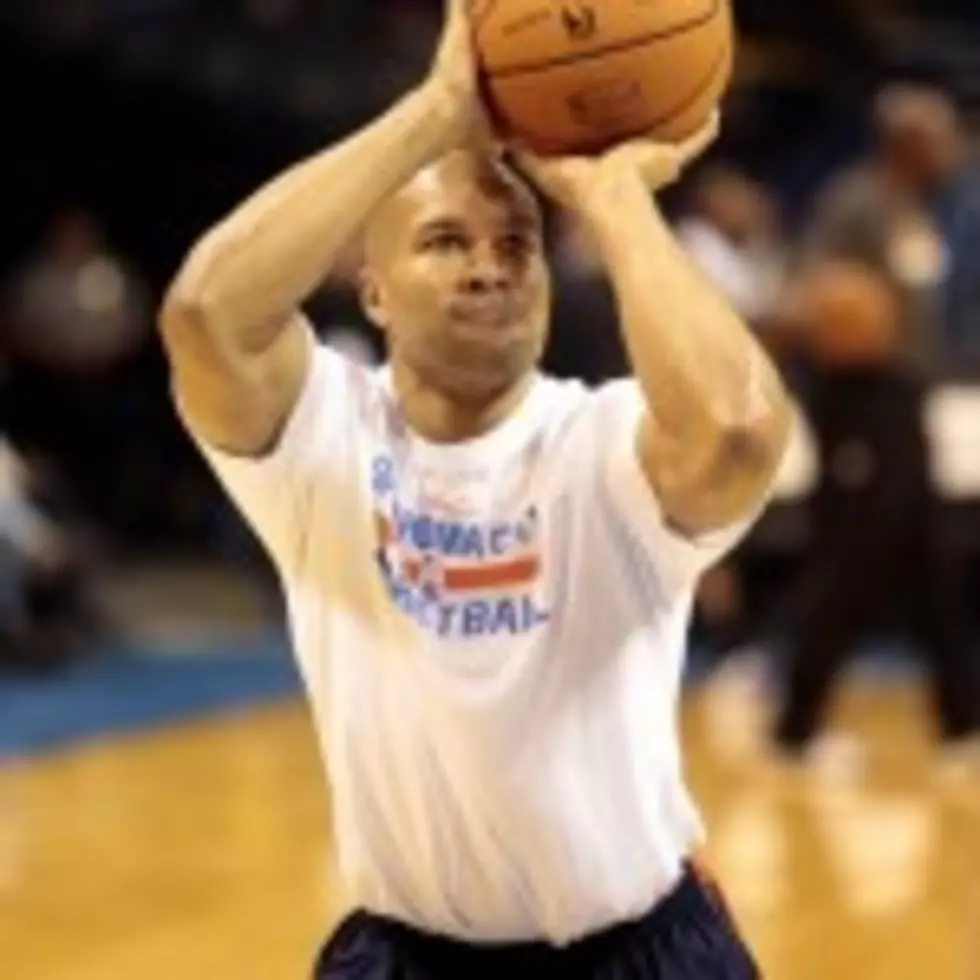 Is Phil Jackson Targeting Derek Fisher?
Getty Images
According to reports, the Knicks could strongly be considering adding another veteran guard to their organization, only this one would be wearing a suit. According to Sam Amick of USA Today, the new President of the Knicks is considering adding Derek Fisher to the Knicks front office this off season.
Fisher, known for his on-court leadership and ability to hit clutch shots, is currently averaging just over five points per game for the Oklahoma City Thunder and has indicated that he plans to hang it up at the end of the season. Fisher was a member of five NBA Championship teams with Phil Jackson when Jackson was at the helm of the L.A. Lakers. Fisher has no front office experience, but he was an active leader in the NBAPA, and played a critical (and controversial) role in the 2011 lockout negotiations.
What do you think, should Jackson hire Fisher, or should he target someone with more experience working in the front office?