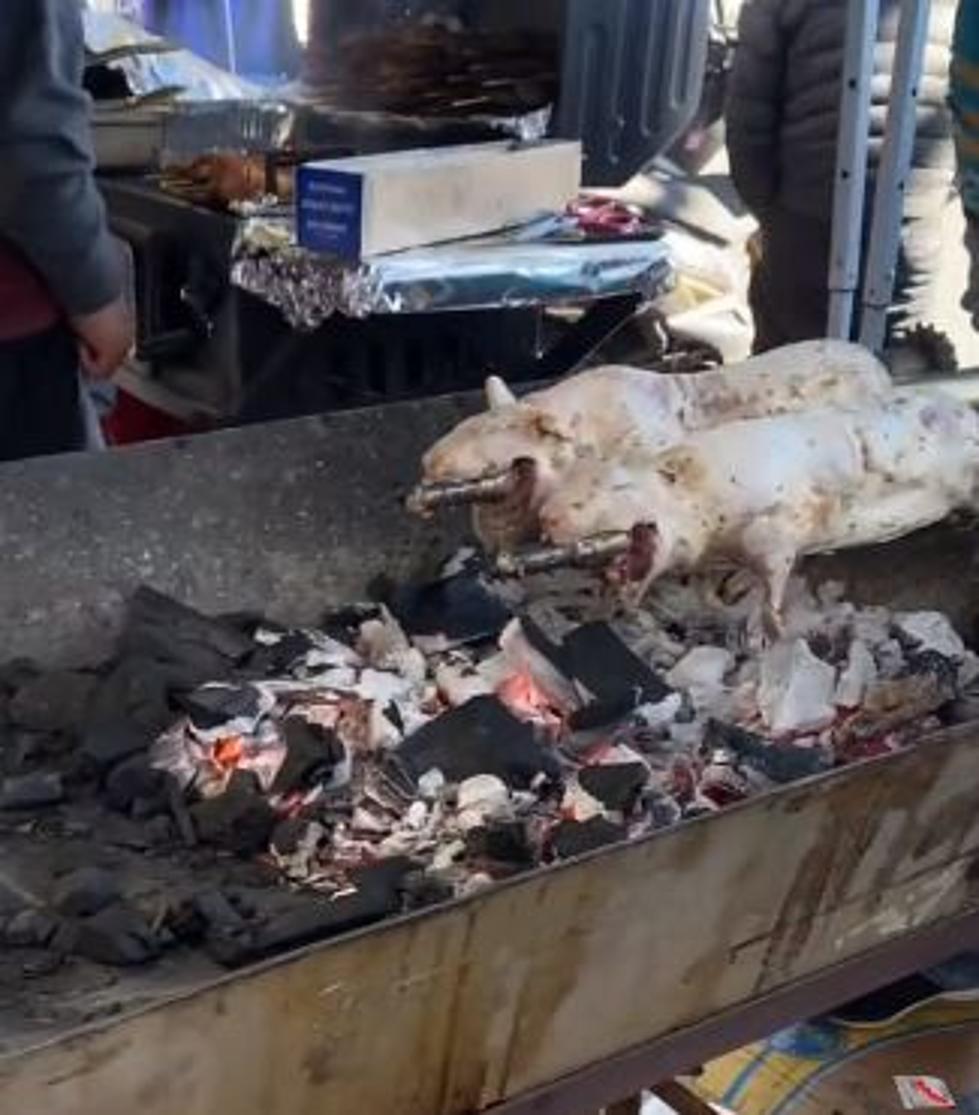 More Video of People Eating Grilled Rodents in New York City?
TikTok: @Razonyc
Are people really eating rodents an hour and a half south of the Hudson Valley? Does it taste like chicken? My father gave me some good advice. If it tastes like chicken maybe just eat chicken.
  See Also: Hudson Valley City Makes List of  'Most Rat Infested in Nation'
Are street vendors eating and grilling rats in New York City?
It appears that they are munching on vermin.
It looks like another video of someone cooking and serving rats in New York City is going viral. The video shows a man grilling rats under a tent like it's totally normal. It might seem odd here in America but it's not that uncommon in other nations. They even have nutrition facts. According to Neurostew, a rat can have over 600 calories, about 60 grams of protein, and around grams of fat.
That thing is huge. Is it even a rat? One comment suggests that it is a Guinea Pig. Do you order the whole thing at one price or do you pay by the pound?
11 of The Funniest Road Names in The Hudson Valley
5 Best Places for Mac & Cheese In and Near Poughkeepsie, NY
According to Google Reviews, these Mid-Hudson restaurants in and around Poughkeepsie have the best mac and cheese in the area. Would you agree?