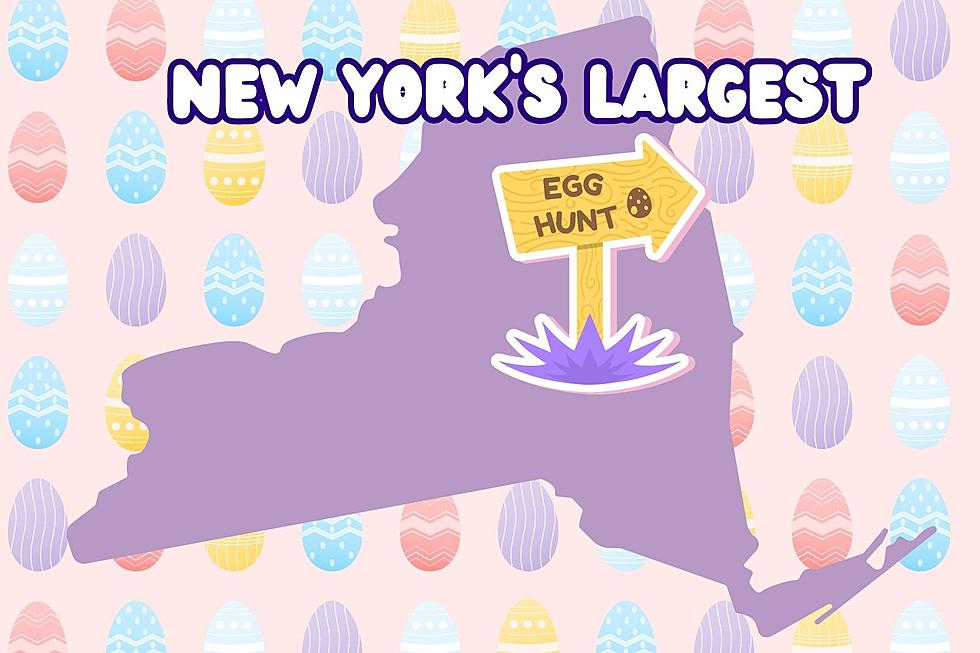 Fun For The Whole Family! NY State's Largest Easter Egg Hunt is Here!
Canva
Easter is just around the corner and you can be part of the Largest Easter Egg Hunt in New York State! The whole family is invited to this week-long event. It's held right here in the Capital Region and it starts today!
Where is This Family-Fun Egg-stravaganza?
Egg-Stravaganza by Wonderland is hosting the largest Easter Egg Hunt in all of New York State. This is the only family-friendly and fully interactive Easter Egg Hunt experience. It runs for an entire week and is being held at Via Port in Rotterdam.
What Will Be Part of the Egg-Stravaganza?
The Egg-Stravaganza will have a ton of activities for everyone in the family. There will be photos with the Easter Bunny and meet and greets with special guests and characters. Also, balloon artists, sand art, and face painting for the kids. Via Port Rotterdam will have carnival rides, Easter treats, concessions, and more. Plus enjoy the largest Easter Egg Hunt with over fifty thousand eggs to be found!
You can also walk through a special Easter Village plus entertainment at night.
When Is This Egg-Stravaganza Happening at Via Port Rotterdam?
The festivities get underway starting Thursday, March 30th, and run through Saturday, April 8th.
Here are the hours:
Thursday, March 30th: 4-9 PM
Friday, March 31st: 4-9 PM
Saturday, April 1st: 10 AM - 8 PM
Sunday, April 2nd: 10 AM - 8 PM
Wednesday, April 5th: 4-8 PM
Thursday, April 6th: 4-8 PM
Friday, April 7th: 4-9 PM
Saturday, April 8th: 10 AM - 8 PM
How Do You Get Tickets to the Egg-Stravaganza?
Tickets are ten dollars per person and kids under two are free. You can purchase tickets on the website by clicking HERE.
Abandoned Hoffman's Playland! Once Beloved Place Now Heartwrenching View
WARNING: Under no circumstances should you enter this property. By doing so you risk bodily harm and/or prosecution for trespassing on private property.
Hoffman's Playland was an amusement park in Latham from 1952 until 2014. Even though many of the rides were relocated to Huck Finn's Playland in Albany, Hoffman's holds a soft spot in many Capital Region families' hearts. Take a look at abandoned Hoffman's Playland.