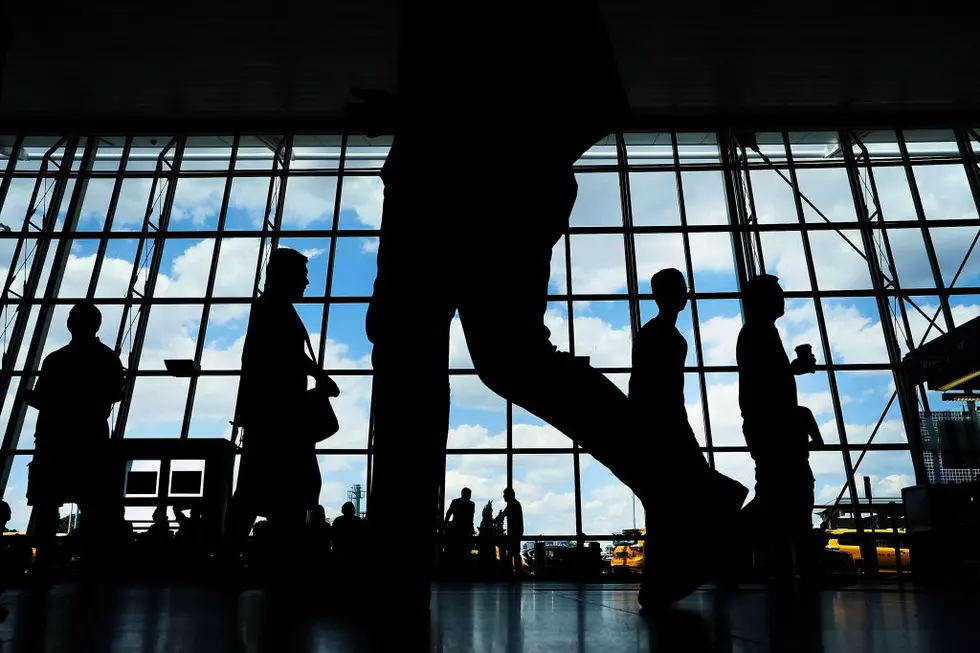 The Wall Street Journal Gives New York Airports Major Disrespect
Getty Images
After two years of low-to-no travel, 2022 was the year many retook the skies. With more Americans flying, especially internationally, odds are good they'll pass through a New York airport, which many have a love/hate relationships with. This year, The Wall Street Journal appears to be on the hate side, and I don't know why.
Each year The Wall Street Journal ranks America's top 20 large airports and top 30 midsize airports. The main three metrics are reliability, convenience, and value. This year, they saved a lot of disrespect for New York. Here's how our state did:
Bottom Of The Barrel
New York's JFK came in second to last in the large airports category, saved only by NYC's other large airport, Newark Liberty. Admittedly, JFK is not an ideal airport, but it deserves better. It's a major entry point to the States for all of Europe and a big hub in the US. I won't try as hard to fight Newark's ranking.
San Francisco International Airport was WSJ's number one. SFO is plagued by continual fog delays, but Wall Street Journal's article seemed taken with how quiet the place was. Look, I want some excitement and clamor in my airports. They're exciting places where adventures begin, not a law library.
Wall Street Journal's rankings do skew largely to the West Coast. Phoenix, LAX, McCarran/Harry Reid Airport in Las Vegas, and Seattle-Tacoma also making the top 10. While Vegas's airport totally rules (subsidized by gambling in the terminals), there's no way you can convince me that LAX is a better airport than JFK. Also, there's NO WAY that Chicago O'Hare is a better airport than JFK. O'Hare remains the worst airport on Earth.
But What About LaGuardia?
Where the disrespect really starts pouring in is in the midsize airport category. New York's LaGuardia came in dead last. If it was five years ago, I'd agree with you. Old LaGuardia was a toilet of an airport. But the new, post-renovation LaGuardia? It kinda rules. The first time I stepped off the jetway into the new LaGuardia, I legitimately questioned whether I had ended up at the wrong city.
It's nice, open, doesn't have that weird smell anymore, and flights run smoothly. To Wall Street Journal though? They don't care. They chose more California airports to rule the midsize section: Sacramento, San Diego, and San Jose. Maybe we can't compete against WSJ's apparent coastal bias, but New York's airports deserve way more respect.
Sneak Peek: Major Changes Coming To 9 Upstate New York Airports
Governor Kathy Hochul recently announced that $230 million will be spent to revitalize nine "upstate" New york airports. Officials say this will reimagine and further modernize airports across upstate New York.
20 B-Sides That Became Big Hits
We're focusing on songs that charted separately, rather than so-called "double A-sides."