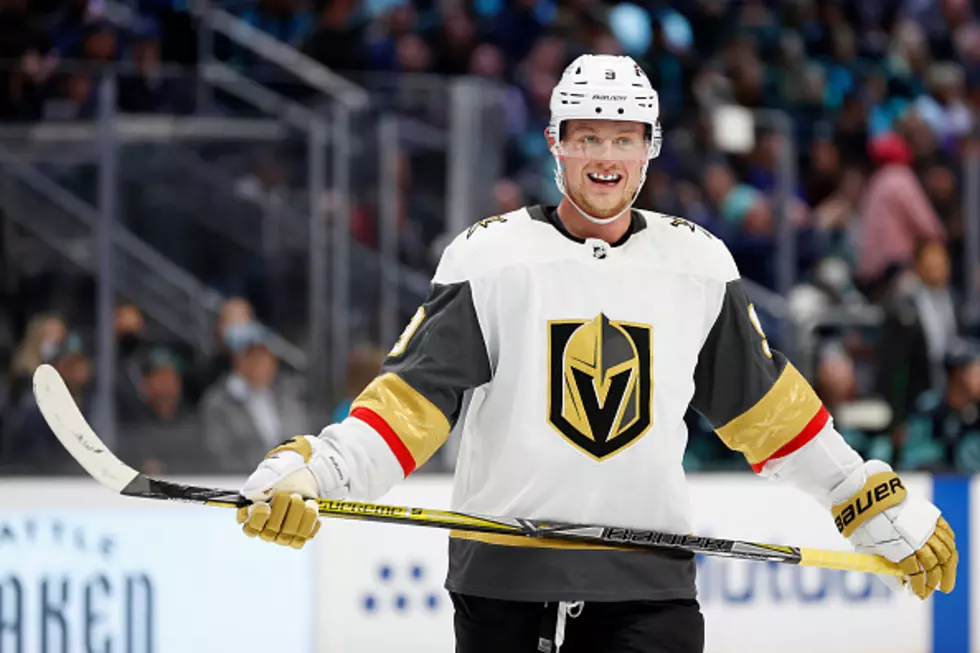 Jack Eichel Gold Statue Looks Nothing Like Him and It's Hilarious
Getty Images
The NHL season won't begin for another seven weeks or so, but hockey is still on the minds of Buffalo Sabres fans.
The excitement surrounding the team is as high as its ever been during the 11-year playoff drought and general manager Kevyn Adams has accumulated what is likely the strongest collection of prospects in the NHL.
The games that Sabres fans are circling on the calendar are January 19th against the New York Islanders (Ryan Miller's jersey retirement) and November 10th against the Vegas Golden Knights, which is when former captain Jack Eichel makes his second return to Buffalo.
To say Eichel left a bad taste in Sabres fans' mouths would be a vast understatement.
Eichel's sarcastic comments after the loss to Buffalo this past March got Sabres fans angry and officially put Eichel in the crosshairs as hockey villain number one. Vegas missed the playoffs after a late-season collapse, after Eichel made his return.
Vegas has been unveiling miniature gold statue sets for their players and Eichel's was recently unveiled.
Eichel's bust looks nothing like him...
Sabres fans are having some fun with it.
That's only a small sample of the replies.
When Eichel had his conflict with the Sabres medical team about which surgery to get for the injured disc in his neck, fans in Buffalo were split and maybe even more sided with Eichel on the trade request and surgery wishes.
But after his comments on Buffalo fans after Vegas lost last March, it quickly switched to about 95 percent of fans hating him and approaching Tom Brady and Bryan Cox level of sports villain.
Price Drop On Jack Eichel's Former Buffalo Home
Price drops on former Sabres captain Jack Eichel's
Buffalo home
.
Cole Beasley Orchard Park Home For Sale
$1.8 Million Home In East Aurora Has Its Own Lake and Bridge
Step inside this
gorgeous
$1.8 million home in East Aurora.