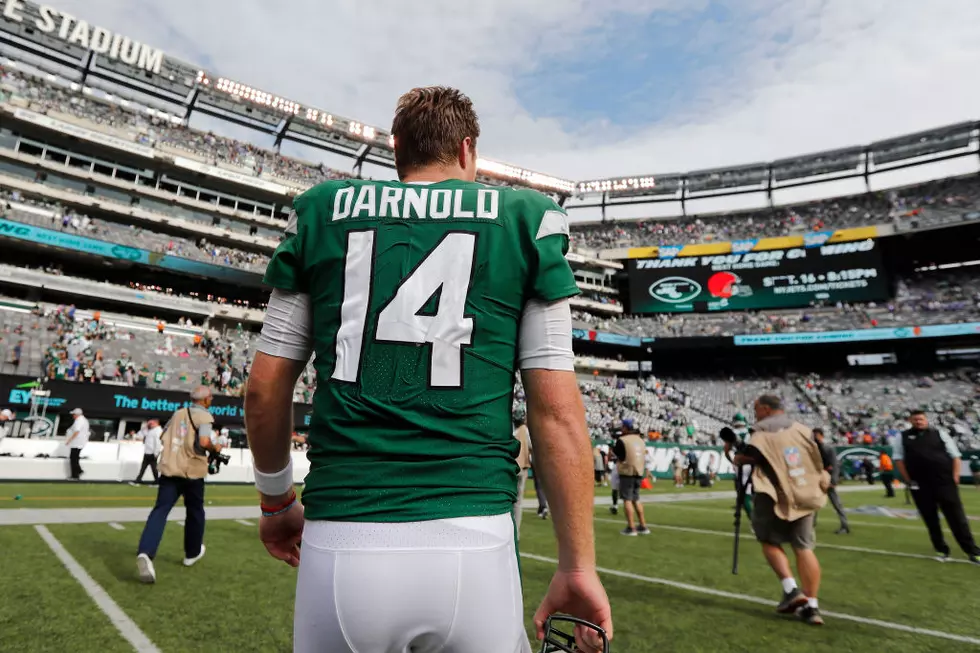 Jets' QB Out Indefinitely With Mono
Getty Images
We haven't even played week two of the NFL season yet and it's already a long year for the New York Jets. Week one the Jets blew a 16 point lead over the Buffalo Bills. Then they lose Wide Receiver Quincy Enunwa for the season and now Quarterback Sam Darnold will miss time with Mono!
If you're at all like me the thought of a grown man getting Mono seems a bit odd. I had Mono in High school. I remember it being one of the worst illnesses I had to that point in my life. I lost a bunch of weight and had ZERO energy. This could take a few weeks to get Darnold back on the field.
Most people start to recover from mononucleosis within 2 weeks, though some symptoms, such as fatigue, can take 3-4 weeks or even longer to go away. So a common treatment plan for mono is rest with a gradual return to normal activity. The goal is to ease your symptoms and treat any complications that happen.