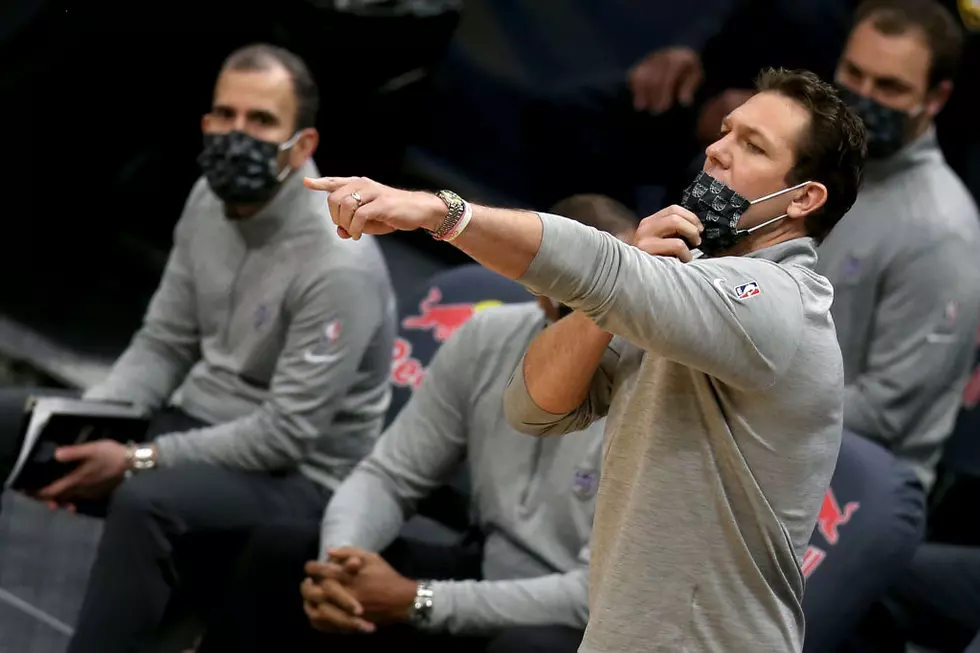 Knicks Are Playing So Well Coaches Are Throwing Tantrums [VIDEO]
Getty Images
Any New York Knicks fan will tell you that we've been waiting A LONG TIME to feel good feelings about our favorite NBA team. So even though we know this isn't a team that's going to be playing for the NBA title any time soon, I'm pretty pumped they're winning games. Not only are the Knicks winning the games they're supposed to win, but they're also crushing bad teams so bad coaches are now throwing temper tantrums on the court.
The Kings are suffering through a ton of injuries and to be honest, they're not exactly a power in the NBA anyway BUT this made my Knicks loving heart so happy! Watching Walton give into his anger reminded me of how the Knicks have made me feel for the last few seasons.
Knicks fans, we can honestly say we're no longer the worst team in the NBA, and dare I start to feel hope and even the smallest amount of pride in our Knicks! With any luck seeing the Knicks start to resemble a professional NBA team will help them land more talent in the offseason. A few key players added to this roster and we're talking about playoffs instead of just being happy to ruin other teams' coaches' days.
What Are the Signature Drinks From Every State?