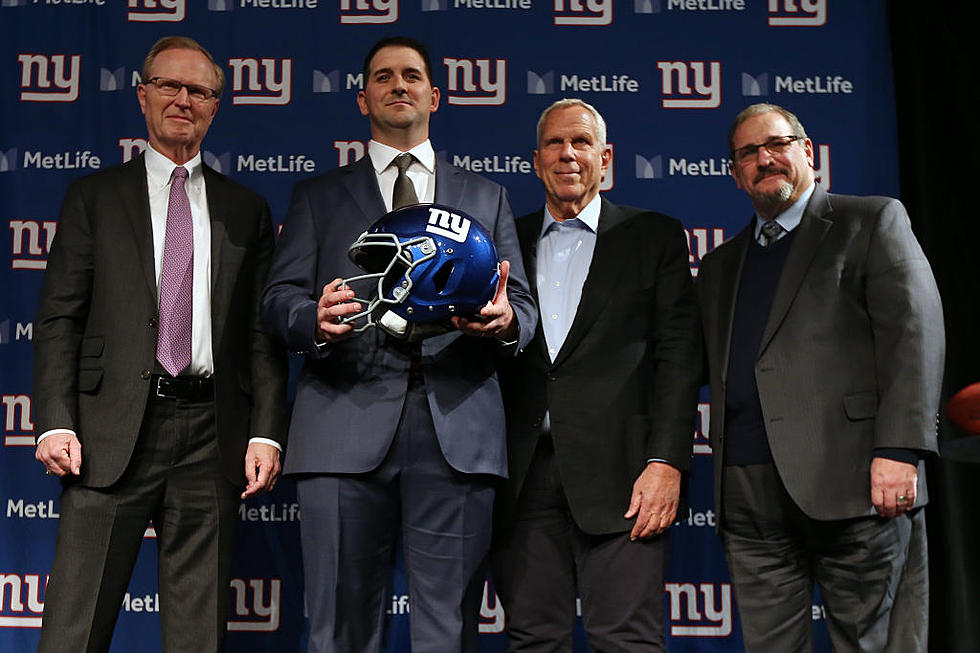 Listen: This Week's Edition of Socially Awkward Media
Getty Images
Each week  we highlight the best of the best in Socially Awkward Media. The best, worst and most awkward social media messages of the week throughout all the 104.5 The Team social media platforms. The segment is back to it's orginal time at 4pm on Thursdays. Each Thursday's Socially Awkward Media can be heard on the free 104.5 The Team app which you download below
Enter your number to get our free mobile app
Remember you can leave a message on the official 104.5 The Team facebook page . Or you can also follow and leave tweets on Twitter to
Or you can leave a comment on email, levack@1045theteam.com and tomgoz@1045theteam.com
Below is this week's "best"
Andy, Lisa-Pro Fotball pickem coming back?
Lisa-Will we be receiving an email regarding this? Or how do we go about purchasing 2021 season tickets?
Monte-The Albany Levack & Goz just rolls off the tongue as the new football team; just putting it out there.
Mike Falvo-When your daddy owns an American and British Football team...LOL
Frank-Mr. Gozz, shame on you for watching reality TV. If you must watch reality TV, check out Secrets of the Zoo. Real life and no stupidity to sap away your I.Q
Matt on the app-App only topic why do they size pizza by "cuts" around here? I can cut any size pizza as many times as I want it makes no Sense to me as a lifelong local Levack can you explain
Peter-you like me sort of but only because I bring you food.
Who Will win the NFC West-Jeff the Buffalo Bills
Mrs Coach Carm-all I said to Demos was that he was getting more airtime love than me! Ha! Had to make him feel special!
Pat From The Bronx-LGTSUGUR Throughbreds are winning the 'ship this year.