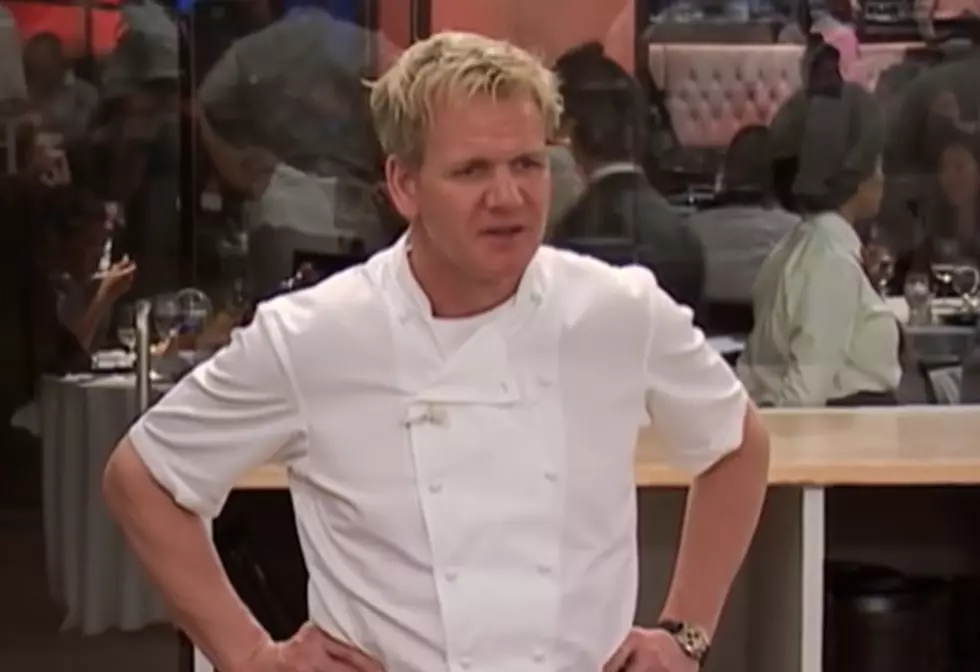 Local Chef/Upstate NY Native To Compete On Popular Reality Cooking TV Show
YouTube/Hells Kitchen
A local chef is set to take the heat in Hell's Kitchen.
Love 'em or hate, Gordon Ramsey is a force to be reckoned with in the reality TV world. The renowned chef and star of Hell's Kitchen is known for his brash personality, brutal honesty, and hard-to-impress nature as the host of his legendary cooking competition. With all those character traits, a chef that breaks through on the show and impresses the culinary perfectionist is definitely a pro who is great at their craft. An Upstate NY native/local Lake George chef is set to make a run on the new season of Hells Kitchen to do just that.
Former Lake George Chef To Battle on Hells Kitchen
Chestertown native Billy Trudsoe, who has been a chef at several Lake George restaurants over the years, will be taking part in the next season of Hell's Kitchen according to the Post Star. The new season, debuting on Fox on September 29th, is branded "Battle of the Ages" and will be pitting 20-something versus 40-something chef's against each other for a chance to be the next Head Chef at the Hell's Kitchen Restaurant in Atlantic City.
The Post Star says Billy's 25-year cooking career started when he was a teenager and he was cooked at many popular local eateries including The Algonquin and Chateau on the lake in Lake George. After a short stint at a restaurant in Florida, Billy decided to give a Hells Kitchen audition a go for the second time and broke through, getting a spot on the show.
The Post Star says Billy will be hosting a local viewing party for the second episode of the new Hells Kitchen Season on October 6th at Bolton Landing Brewing Company.
Preview videos are currently up and running for the popular reality TV series, and you can see Billy featured in the video below introducing some of the 40-something team! And of course, he catches some of that legendary Gordon Ramsey heat.
I used to watch Hells Kitchen religiously, and this will be a great reason to start following the show again with a local rooting interest. And maybe someday we will get to see Billy running that Atlantic City restaurant!
The Capital Region's 10 Best Italian Restaurants [RANKED]
When it comes to food, the Capital Region is best known for its long list of great Italian restaurants. From chicken parm to veal to amazing seafood dishes and everything in between, here are the best of the best in the greater Albany area according to GNA listeners.
The Capital Region's 10 Most Phenomenal Steakhouses [RANKED]
When it comes to having a tasty and satisfying meal, nothing beats a perfectly cooked steak. From filet to NY Strip, to porterhouse and every cut in between, here are the Capital Region's Best Steakhouses according to our listeners and Yelp.
See Albany's 5 Best Seafood Restaurants [RANKED]
When you go out for seafood, it simply has to be done right. So if you are looking for a can't miss experience for that next seafood dinner, these are the top-rated seafood joints and restaurants in the Albany area according to
Yelp
users.
The next time you have that seafood craving, no need to head to the coast, head to one of these 5 amazing destinations in the Capital Region for that next order of scallops, salmon, or lobster.