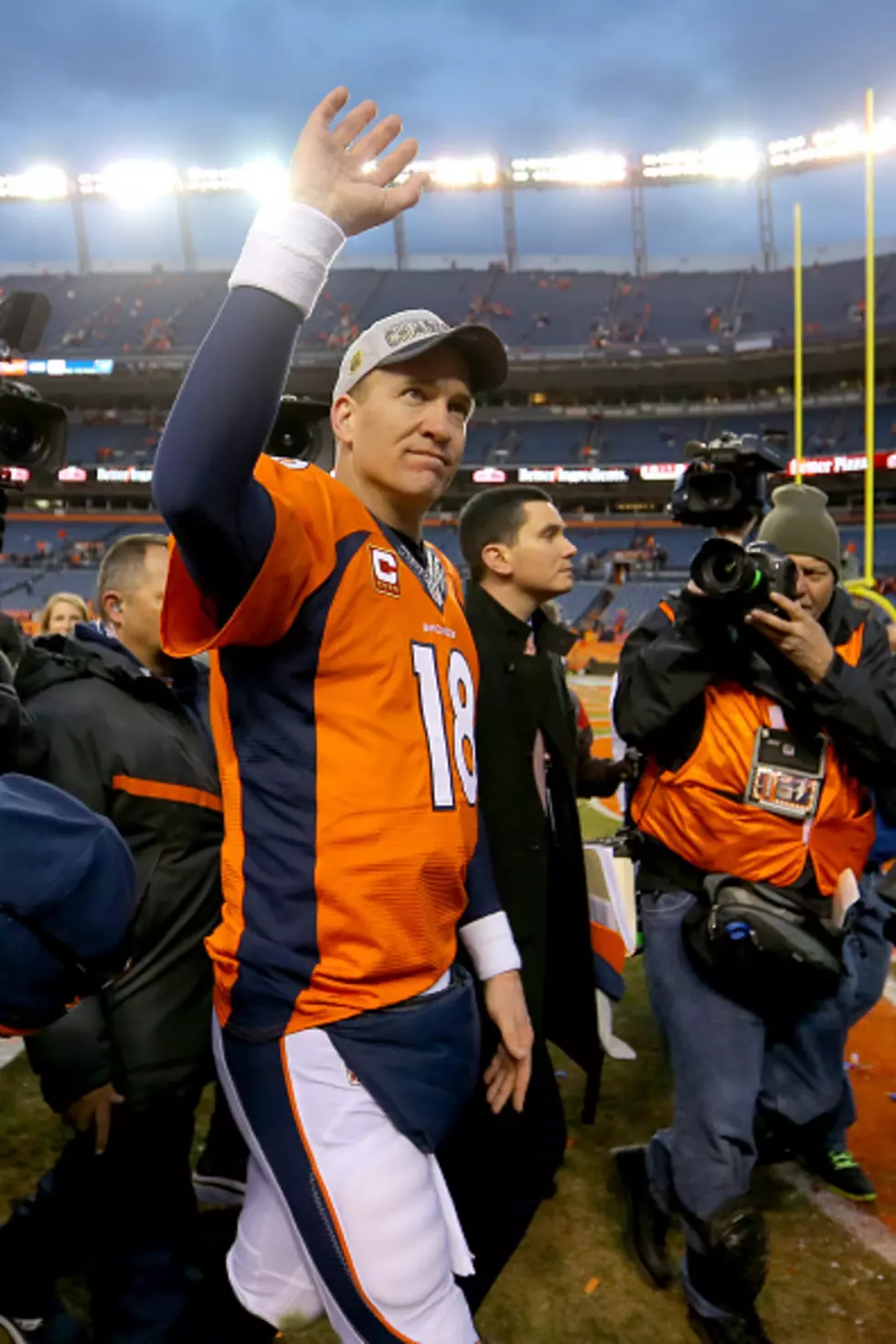 Manning Tells Belichick 'This Might Be Last Rodeo'
Getty Images
Peyton Manning just enhanced the speculation that he will retire after the Super Bowl. After the Broncos beat the New England Patriots in Sunday's AFC Championship, Manning hinted to head coach Bill Belichick that Super Bowl 50 could be his final game.
"Hey, listen, this might be my last rodeo," Manning told the Patriots head coach after the game, according to Pro Football Talk. "So, it sure has been a pleasure. We've seen players contemplate this in the past aka Brett Farve's saga, but Manning hasn't been healthy, and his arm strength has been exposed.
If this is the case and Super Bowl 50 is indeed Manning's last ever game, he will go down as one of the greatest to sling the pigskin.  The 39-year-old Manning has been in the league for 18 seasons in the NFL he's a five-time MVP, and is the NFL's all-time leader in passing yards and passing touchdowns.