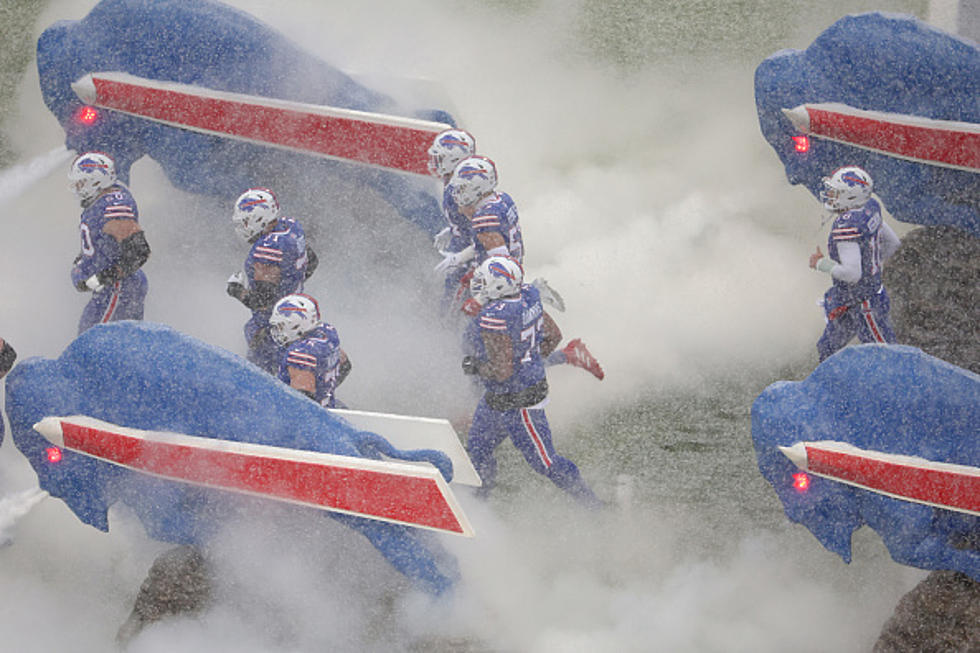 Miami vs. Buffalo Is A Story Of Hot And Cold
Getty Images
The old saying goes, "the shiny penny gets all of the attention." The Dolphins are fun. They play in Miami, a city where the weather is hot and the people can be flashy. Things that flash get attention. Right now, the Miami Dolphins are the 'hottest' team in the NFL.
On the other side of the football, the Buffalo Bills would be considered grinders, a blue collar team. They play on the western tip of New York State, where the weather can be brutally cold and the sky is mostly gray. The Bills' Mafia consider themselves anything but flashy! The Bills have struggled to get by Kansas City in the playoffs and the attention on them in 2023, as a possible Super Bowl Champion, has grown 'colder.'
According to The Football Data Base, Sunday's match up will be the 115th regular season meeting between the two teams. Miami owns a lead in the regular season series 61-52-1. The Bills and Dolphins have faced off 5 times in the playoffs with Buffalo dominating that series 4-1, including last January's 34-31 Wild Card victory. This is truly an NFL rivalry with some teeth and one that has been played in some crazy conditions.
Buffalo Bills Wall-Of-Famer Steve Tasker went down Bills vs. Dolphins memory lane with buffalobills.com. "Jim Kelly, Thurman Thomas and Bruce Smith, we had too many good players. Don Shula would come up with Dan Marino and a bunch of guys, and they were hard to beat. He was a great coach. And those rivalries were always meaningful too because the Dolphins were trying to win the championship."
Tasker continued, "They were trying to win the division like we were, and they were in a position to do it. A lot of times in the second meeting in the regular season between the division rivals, it was for the division. Or even more so, it was for home field. And so, they were games that mattered. Much like this game this week." The weather will be in the mid-70's at Highmark Stadium on Sunday. It will be a perfect day for these to teams to square-off and give the fans another amazing edition of this age-old rivalry.
12 Beloved Toys Named Finalists for Upstate NY Toy Hall's Class of '23
Twelve beloved toys were recently named finalists for the Upstate New York-based Toy Hall of Fame's Class of 2023. Which toys do you believe should be inducted?
LOOK: Counties with the most tornadoes in New York
Upstate NY State Park Named Among Best Hiking Spots in America - See Photos
An Upstate New York state park has been named among the best hiking spots in America for 2023. Have you ever explored this incredible terrain?