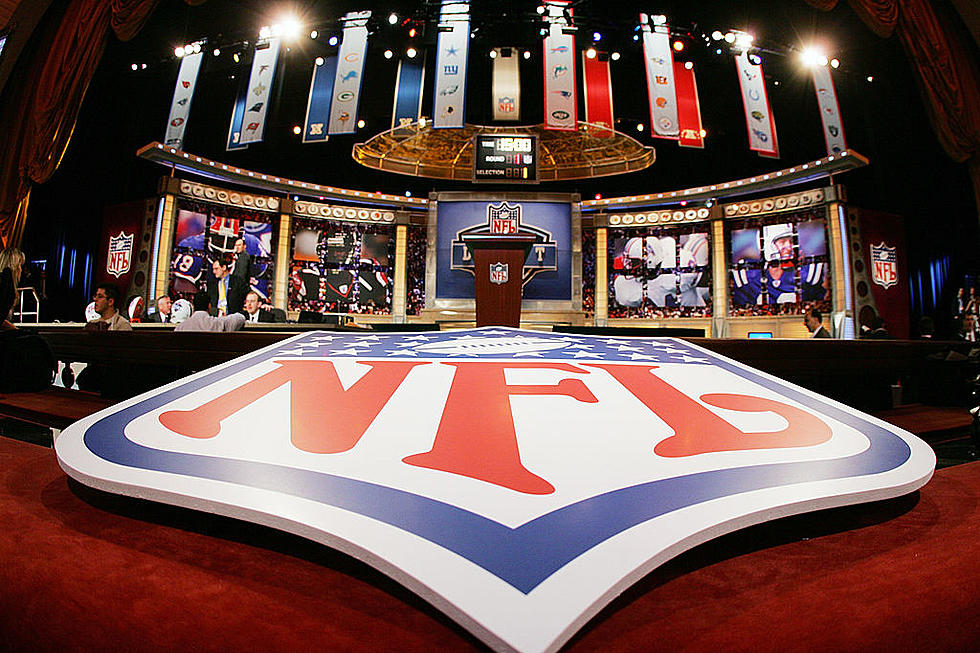 My Five Favorite NFL Draft Prop Bets
Getty Images
When there's a sporting event on television, odds are, there are gambling lines that go with it. That is exactly the case for tonight's NFL Draft, as sports handicappers have been hard at work setting the lines for players, positions, teams and more.
So, let's lose some money!
I've been perusing the lists of odds for the NFL Draft, and I've identified five of my favorites. Consider this an early-bird special Weekend Action segment, if you will.
1. New York Giants to draft a player on offense (-115)
We've spoken with a number of NFL Draft insiders about the New York (Football) Giants and their draft strategy. Through our chats with Sporting News' Bill Bender, ESPN's Jordan Raanan and more, we are often left with two options: wide receiver, or offensive lineman. Last time I checked, both of those positions are on offense. Cash that if you can.
2. Rashawn Slater over 9.5 draft position (-120)
Do I think this is fair? No. But, when push comes to shove, NFL front offices are going to look at the smallest of details when deciding between two players. When a player is referred to as "T-rex arms" a week before the draft, I can see him falling. Not to mention, you already have five quarterbacks, a tight end and a wide receiver who could go in the Top 10.
3. Micah Parsons under 12.5 draft position (-105)
As one of the few defensive players rumored to be going in the Top 10, I can see Parsons going in the late single-digits (or 10). If it gets to the Giants and Eagles at 11 and 12, and he hasn't gone, then I'll likely be wrong, as both teams are rumored to be looking at offensive weapons. That said, depending on how the QB shuffle goes, Parsons could be a nice fit.
4. Over 13.5 offensive players taken in Round 1 (-112)
Lawrence, Fields, Wilson, Jones, Lance. Chase, Smith, Waddle, Bateman. Pitts. Vera-Tucker, Slater, Darrisaw. Najee Harris and Travis Etienne will be the swing votes for this prop, and I believe at least one of these players go in the first round.
5. Giants to pick DeVonta Smith (+260)
Look, if you bet the Giants and the Eagles (+300) at $10 each, you would profit if either takes them. I don't believe the reigning Heisman Trophy winner goes any lower that Philadelphia.
(Lines provided by VegasInsider.com)
TACKLE THESE: Check Out the Best Uniforms In Each NFL Team's History