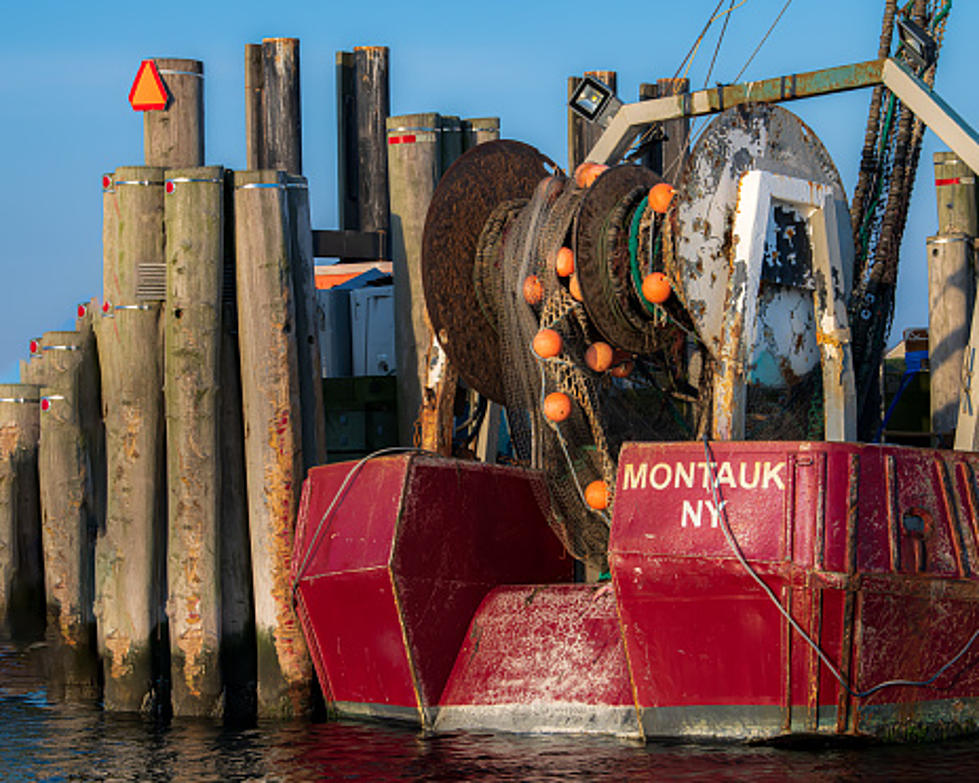 New York Fisherman Hauls Illegal Catch To Federal Court
Getty Images
Some cases that go to Federal Court are a "little fishy." This is literally one of those. A Montauk fisherman faces 20 years for illegally over-harvesting fluke and black sea bass over a four year period.
Seems like a steep penalty? That's because the story gets deeper and involves a prominent Montauk family that, some say, has dominated the East End of Long Island's fishing industry for decades.
According to Mark Harrington of newsday.com, Christopher Winkler is a commercial fisherman who is being accused of masterminding an elaborate scheme, where he conspired with New York and New Jersey fish dealers to under-report his daily catch and sell $850,000 of fluke and sea bass. Here is where it gets more complicated and a bit bizarre.
Winkler's scheme involved one of the biggest families in the Long Island fishing industry, the Gosmans. The family's east end restaurant and adjacent shopping area is currently for sale for $45 million. Newsday reported that Asa and Bryan Gosman worked out plea agreements last year and have agreed to testify against Winkler. Many in the local fishing community believe that fisherman like Winkler take the fall for the pressures put on them to make profits for families like the Gosmans.
In an interesting defense strategy, Winkler's attorney, Richard Levitt questioned an expert witness on the daily limits put on commercial fisherman. "So, if a fisherman catches in his net a thousand pounds of fluke and he's only allowed to take a hundred pounds, he's required before he lands to discard 900 pounds of dead fluke?" Levitt asked David Gouveia, assistant regional administrator for analysis and program support for NOAA Fisheries. Gouveia responded, "By regulation, yes, because there's a possession limit." Fisherman and activists have both questioned having small daily limits, instead of weekly or seasonal limits. Millions of dead fish are returned to the sea each month to avoid exceeding limits. There there are plenty of questions to be answered by everyone in this case.
LOOK: Counties with the most tornadoes in New York
Upstate NY State Park Named Among Best Hiking Spots in America - See Photos
An Upstate New York state park has been named among the best hiking spots in America for 2023. Have you ever explored this incredible terrain?
Ten New York Yankees Who Cannot Be Back in The Bronx in 2024
With hopes of a playoff berth fading fast for the New York Yankees in 2023, the team needs to focus on 2024. These changes need to be made, and fast.