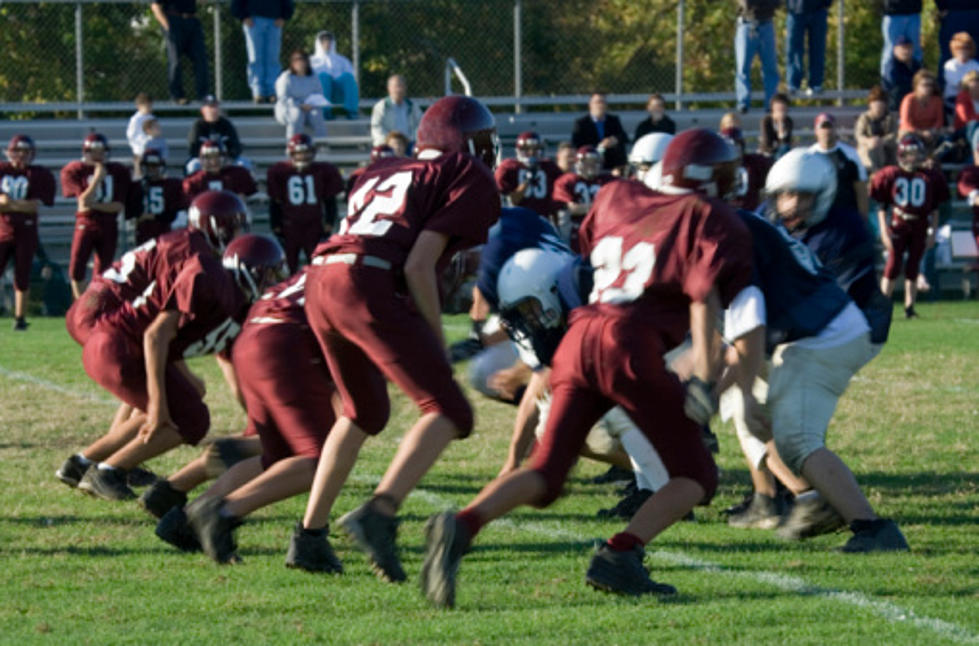 New York High School Football Coach Skirts Suspension After 43 Point Win
Getty Images/iStockphoto
The Garden City High School football program is very good. Sometimes, in competition the talent differential between high schools or even colleges will result in lopsided scores. Last week, a high school in California beat another high school 106-0. That to me is criminal or as the losing coach said after that lopsided loss, "classless." Seriously, what are you teaching those student-athletes? That it's good to humiliate people when you can? Really?
According to an article by Greg Sara in Newsday, four years ago Nassau County instituted a "lopsided scores policy." When the Garden City "beat previously undefeated MacArthur, 49-6, in a battle for first place in Conference II on Saturday afternoon, Garden City was said to be in violation. It was the fourth time this season that Garden City exceeded the 42-point differential. On the first three occasions, the committee believed Ettinger acted appropriately, and no penalty was meted out."
The article stated that "Nassau County rule mandates that the coach of a team that wins by more than 42 points must submit in writing the lengths to which he went to avoid running up the score. If the football committee determines the coach acted inappropriately after a third violation, the coach is suspended for one game."
Greg Sarra said that the "committee determined that more could have been done to avoid the score differential of 43 points, which exceeded the written rule for football, the office of the executive director of Section VIII will send a letter of warning to the Garden City School District because this is Ettinger's first violation of the rule."
I've been around collegiate sports long enough to be well versed on the disparities between high school athletic programs. When Garden City is beating all of these teams by 50 points, I have to believe that Coach Ettinger is doing a good job of putting the game out of reach and then playing a conservative game plan with as many back up players as you can. However, sometimes, you have to let your top talent play a little longer, for various reasons. These kids work hard all week too and deserve to get their snaps.
I think Nassau County is spot on keeping these coaches and programs in check when it comes to sportsmanship. What happened in California should never happen again. However, I disagree with Section VIII disciplining a talented coach with a talented team, who has shown restraint from running up the score on multiple occasions this season. I would imagine Garden City had more than a few opportunities to run the score into the 70's and they didn't. As long as a coach is showing good sportsmanship and restraint, they should not be punished. Bad message again.
CHECK IT OUT: 100 sports records and the stories behind them