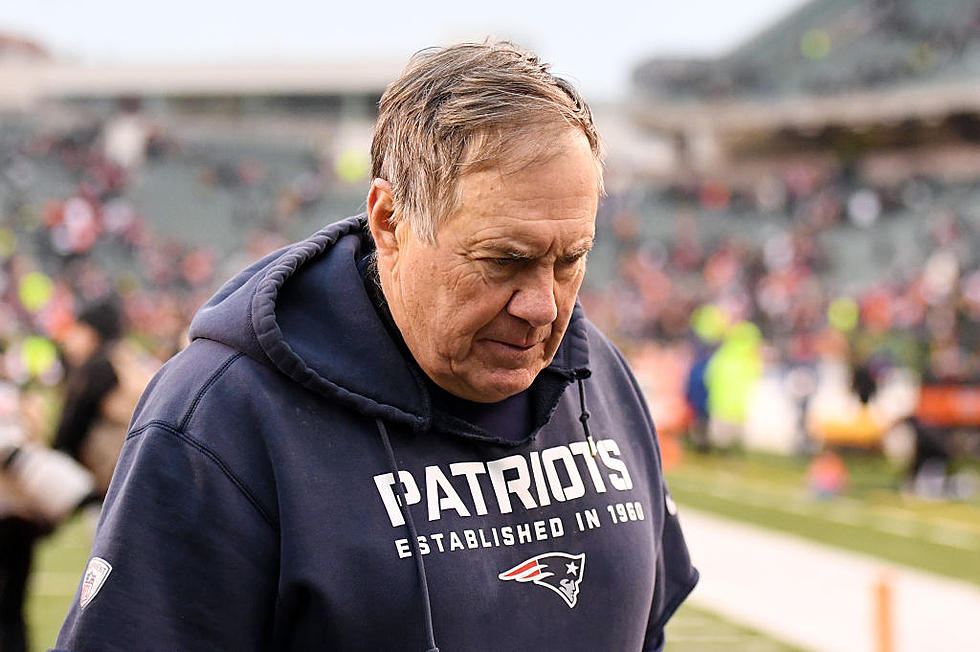 Patriots Spygate II Video Looks Bad For Team [VIDEO]
Getty Images
A week ago the Cincinnati Bengals were playing the Cleveland Browns and the New England Patriots advance scout was there to prepare for this week's game between the Patriots and the Bengals. That isn't anything out of the ordinary, however the Pats were also shooting a documentary about the scout and captured video they weren't allowed to. The video is clearly pointed directly at the Bengals sideline which is a huge no no. Fox Sports NFL reporter Jay Glazer acquired the video and showed it on the Fox pregame show.
There's no telling yet just who in the Patriots' organization will feel the league's wrath over this but it's definitely coming. Here's the most damning part of the video.
Bengals Security: "And, this is a piece your filming on your advanced scout?

Pat's video crew: "Yeah."

Bengals Security: "Yeah? C'mon guys! I don't see the advanced scout in this footage!"

Patriots video crew: "No, that's not. We were trying to get some field perspective. That's my bad."
Enter your number to get our free mobile app