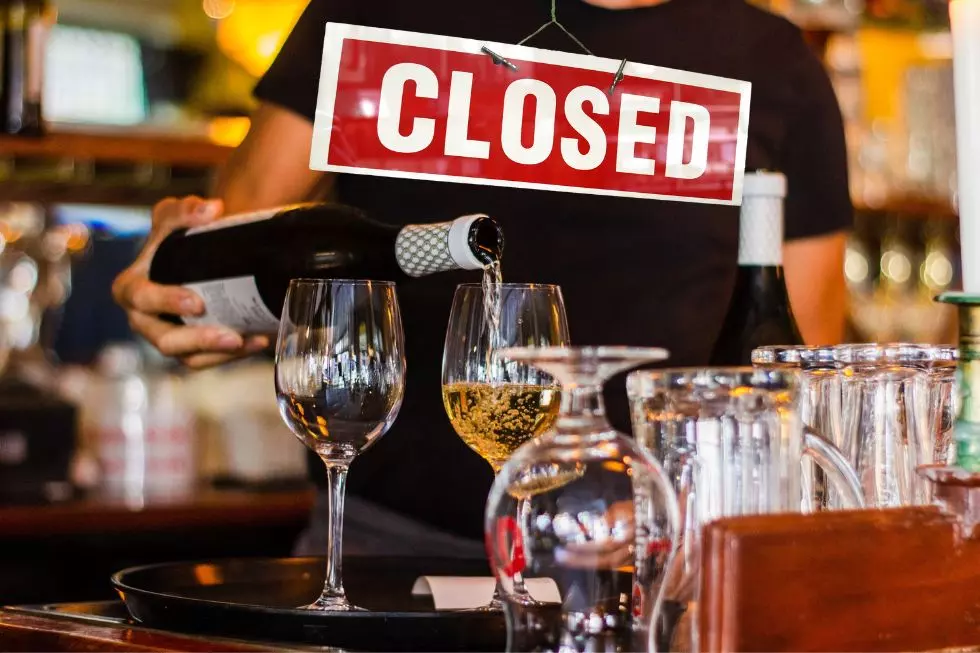 Popular Albany County Wine Bar Closes Suddenly! What's Next?
Unsplashed
A popular wine bar that has been in Delmar for the past seven years, announced on their Facebook page that they are closing. Although it will no longer be a wine bar, the Twisted Vine Wine & Tap will become another venture.
Twisted Vine Wine & Tap Closed on June 18th. What's Next?
The tapas and wine bar has been open at Delmar's Four Corners for seven years and even though they have closed, the space will be utilized. Brendan McCann and Dan Casey own the Twisted Vine and Perfect Blend Cafe & Bakery. They say they will use the space to host private events, office space, and a prep kitchen for Perfect Blend. They also said that they will host live music, beer, and wine pairing dinners, catering, and take-out from the space according to the Times Union.
Owners Posted a Letter on The Twisted Vine Wine & Tap Facebook Page
The letter reads in part:
We have several opportunities to grow our business at Perfect Blend and feel that making this transition is in the best interest of our ownership, our families, and our staff. Our hope is that ultimately, it is the best possible decision we can make for our customers as well.
Check Out the Best Breweries in the Capital Region
If you are looking to try a craft beer or cider in the Capital Region, there are a ton of places to choose from. Check out the best breweries in the Capital Region according to the "Best of" poll from
Times Union
readers.