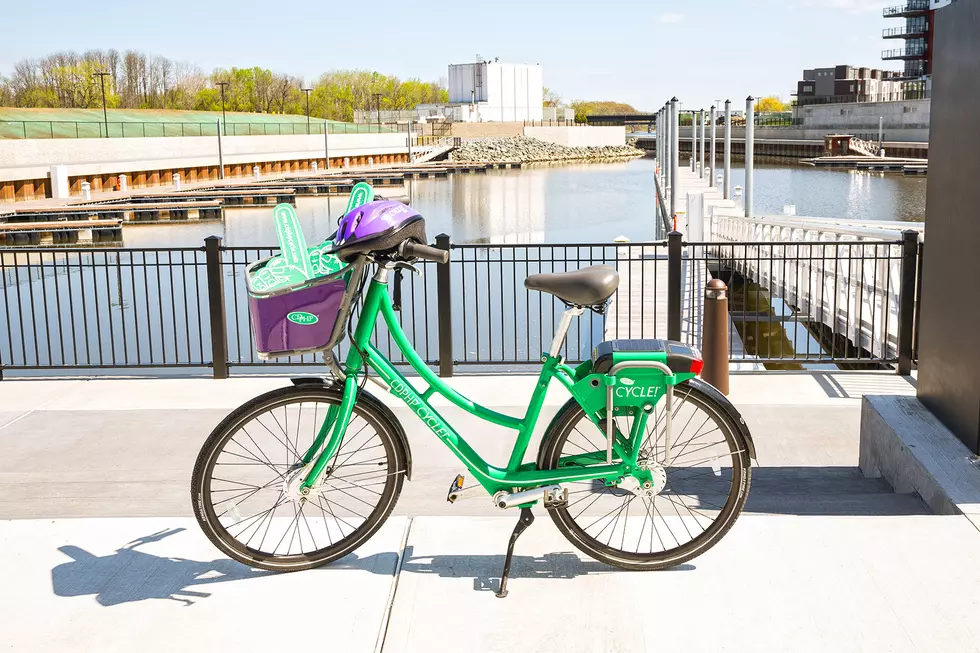 Ride the CDPHP Cycles For Free on Friday-Here's Why
Glenn Davenport/CDPHP
The weather is getting nicer and that means that the Capital District Transportation Authority (CDTA) in partnership with CDPHP Cycles is out in cities across the Capital Region. This Friday you will be able to ride them for free.
Why Will The CDPHP Cycles Be Free to Ride This Friday?
This Friday, May 20th, from 7 am until 7 pm, the CDPHP Cycles will be free to ride in honor of National Bike to Work Day. If you are an existing member, all you have to do is scan the QR code within the CDPHP Cycle app. Then you will be able to unlock your bike and ride. If you are a new member, you will have to download the app on the App Store or Google Play. You will need to create an account in order to get your own QR code.
Why is it Important That The CDPHP Cycles Free?
According to News 10 ABC, CDTA CEO Carm Basile said:
At CDTA, our goal is and always has been to move people where they want, when they want, and how they want. By removing cost from CDPHP Cycle! in recognition of National Bike to Work Day, we're offering more access to the system and a chance for people to try CDPHP Cycle and biking, in general, to see if it might be something they want to continue doing throughout the season.
Where are the CDPHP Cycles in the Capital Region?
There are CDPHP Cycles all over the Capital Region. They are in Albany, Schenectady, Troy, Saratoga Springs, Cohoes, and more cities. To see a complete map, click HERE.
Albany To Lake George: Summer's 30 Ultimate Outdoor Restaurants
When it comes to having an outdoor cocktail or meal in the 518, these are the best of the best to enjoy the great outdoors this spring and summer.