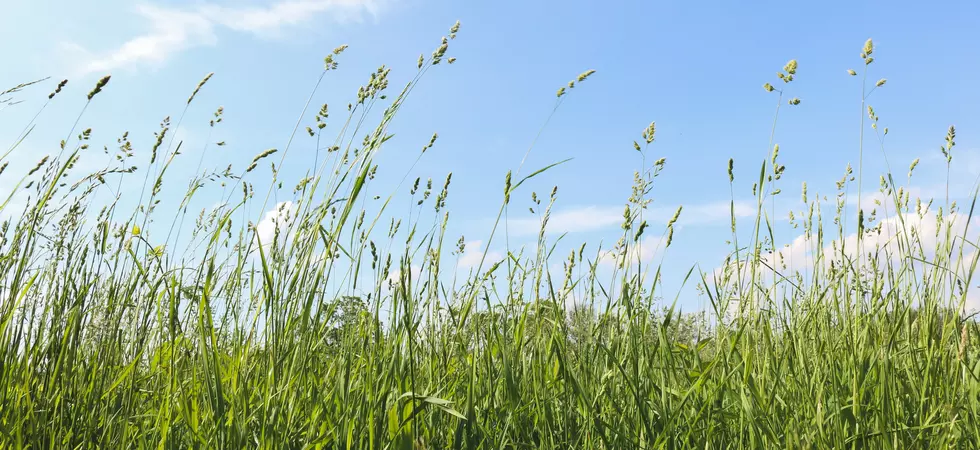 Seeing Shaggy Saratoga Lawns? It's To Save The Bees
Photo by natasha t on Unsplash
Lush, overgrown, or just jungly: however you describe some Saratoga Springs lawns this month it's all for one very important cause - protecting pollinators.
Sustainable Saratoga is urging local landowners to join No Mow May and let their yards grow wild to give bees a head start this spring. Not only is it a great excuse to keep Saturday mornings work-free, but the extra thirty-one days of growth is a key factor in allowing more plant species native to the Capital Region to grow and let bees to safely come out of hibernation.
Wendy Mahaney, the Executive Director of Sustainable Saratoga, says No Mow May, "is a simple but very effective way that we can help pollinators, which are facing catastrophic declines in numbers due to climate change, pesticides, and habitat loss."
Appleton, Wisconsin was the first city in the United States to begin a No Mow May push in 2020, and has already noticed a large uptick in their local bee population. Yards participating in the event that year were found having five times the bees of manicured grass and three times as many bee species. Other states that joined No Mow May initiatives in 2021 include Illinois, Minnesota, Montana and Iowa.
Participating lawns will probably be pretty easy to pick out by the end of the month, but some are sporting special Sustainable Saratoga signs to raise awareness. Residents taking part in No Mow May have no fines to fear; Saratoga Springs codes require lawns be mowed in June, July, and August, but not in May.
Stunning Saratoga Lake Mansion with Floor-to-Ceiling Windows & 2-Story Wraparound Deck
There are a lot of beautiful homes that have been built overlooking Saratoga Lake, but this one is built right into the side of the lake. Check out the floor-to-ceiling windows throughout where you can gaze at Saratoga Lake and hand out on the amazing two-story wraparound deck.