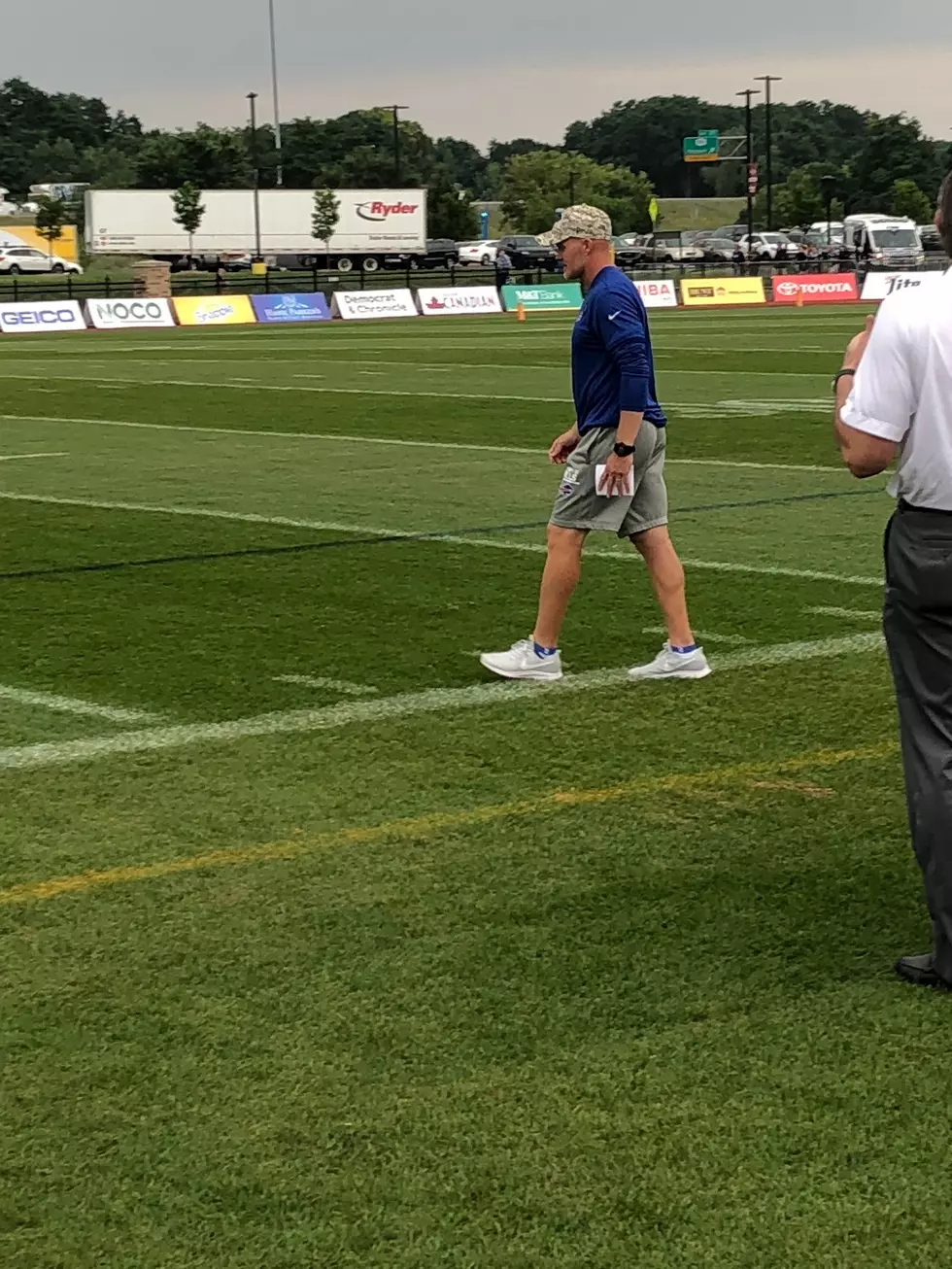 Sean McDermott Adds DJ To Bills Practice
1045 The Team
Today, Goz and I are broadcasting live from TC Hooligans in Rochester for Buffalo Bills training camp. This year's training camp is brought to you by Labatt Blue. While, Goz, Closer and I were on the field I noticed music blaring from a speaker on the west sideline. Where was the music coming from? Plus who was responsible for the music at practice? The Buffalo Bills this season will be using a on site DJ for every practice this season. The idea comes from head coach Sean McDermott who believes the music brings the energy up at practice.  Yesterday we noted during an interview with Brent Qvale that Jets head coach Todd Bowles wants no music because the players should "bring their own swag" to practice. Music or no music? Should it make a difference at camp?
Here's the man on the "1's and 2's."
Personally I love it. Let me know what you think below.