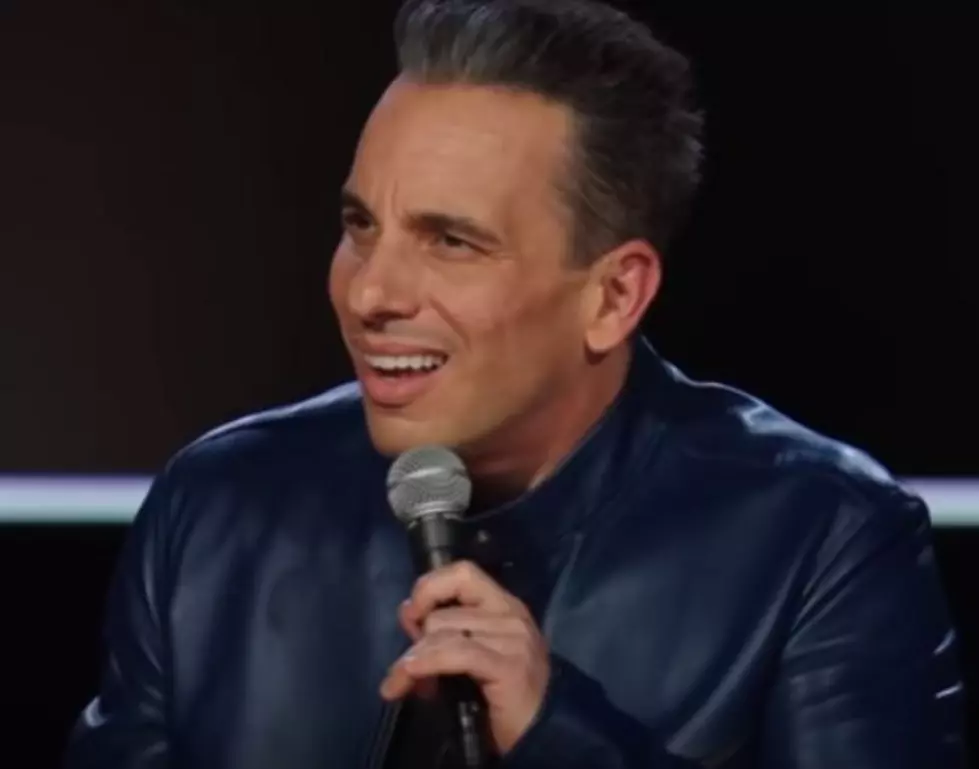 Sebastian Maniscalco Extends Tour – Announces Albany Date on New Years Eve
Photo from YouTube
Not a bad way to ring in 2022!  Capital Region fans of comedian Sebastian Maniscalco have waited a long time to see their favorite story-telling funnyman.  Maniscalco has had multiple dates canceled in the Capital Region as a result of the Covid-19 pandemic, but he is coming back and you'll be able to ring in the New Year laughing at his comedic genius.
On Wednesday, Maniscalco added a bunch of shows to his "Nobody Does This" arena tour, and Albany's Times Union Center was one of them.
Pre-sale tickets for his December 31st show in Albany are on sale now using the code: NOBODY at Sebastianlive.com.  The public onsale starts Fri 07/30/21 @ 10:00 am EDT.
Maniscalco had been slated for a handful of shows Albany's Palace Theatre back in April of 2020.  The pandemic forced him to move those shows to July 31st, August 1st and August 2nd due to the coronavirus outbreak but the event organizer has had to cancel those as well.
A few years ago I stumbled upon a Netflix comedy special and was amazed by his technical perfection in regards to how he sets-up the story and delivers the hilarious knockout blow.  Everything in his life is out on the table; from his days as a child trying to interact with immigrant grandparents that barely spoke English to men kissing pregnant women's bellies during 'birth announcements' I immediately became hooked on the guy.
One of my favorite bits he does is when he talks about bringing his car to the body shop. Everything from the way you're greeted, to the way they assess the damage had me dying.
I was bummed when he had to cancel mutliple attempts at performing in the Capital Region.
But fingers crossed, his return to Albany will be one helluva way to ring in the New Year!
LOOK: TV Locations in Every State