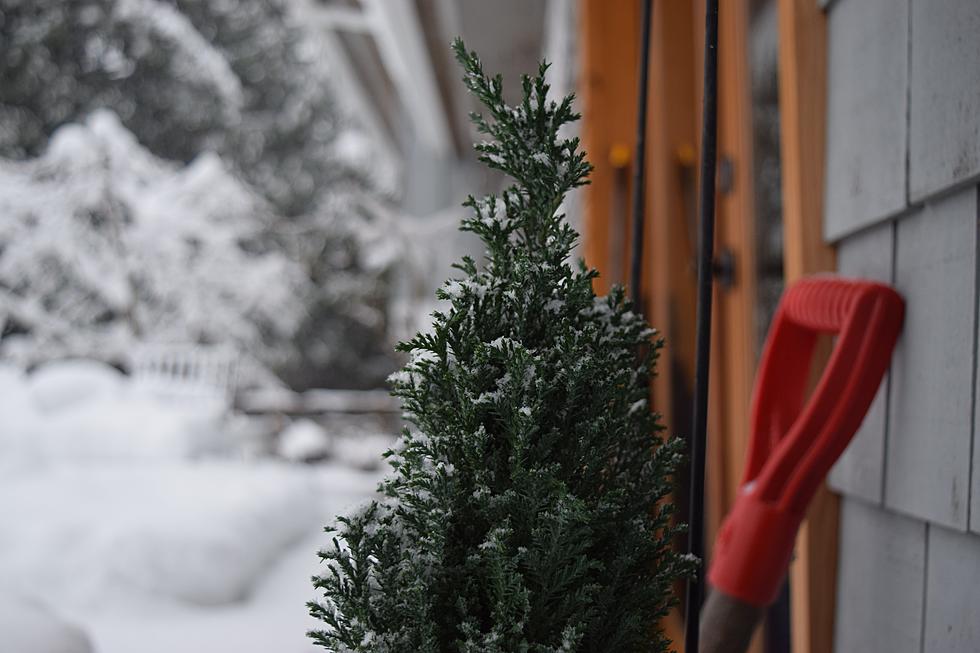 Upstate New York Could Face Heavy Snow in Second Storm of Week
Unsplash / Anna Hill
Keep the plow, shovel and the snow-blower nearby, because it looks like we may need them again later this week.
As residents of the Capital Region and Upstate New York conclude their battle with a snowstorm to begin the week, early weather models are predicting another batch of snow hitting area to end the week. It may be the end of February and beginning of March, but based on recent weather patterns, we still seem to be a long ways away from spring in Upstate.
Here is the latest that we've heard on the snow that could impact the area later this week.
---
Second Storm of Week Could Bring Snow, Rain to Upstate New York
Early models being posted by AccuWeather are suggesting that Upstate New York could face an additional significant snowstorm at the end of this week, with the latest totals ranging from 6-to-18 inches, depending on where you live.
If we are to believe the AccuWeather model, the Capital Region finds itself in a bit of a gray area entering the weekend.
Areas west of the Albany metropolitan area, namely Rochester, Buffalo, Syracuse and more, are slated to receive between 6-and-12 inches of snow on Friday. Meanwhile, the areas due north of the Capital Region, or in other words, from Essex County and up, are predicted to get between 12-and-18 inches of snow.
So, that leaves the forecast fairly open-ended for our local area, with a 12-inch deviation in expected snowfall from Albany to Glens Falls.
---
Upstate New York Battered by Storm on Monday and Tuesday
As mentioned previously, this upcoming storm will serve as the sequel to the storm that we experienced on Monday evening, which bled into the morning commute on Tuesday.
Models from WNYT showed 1-to-3 inches of snow for Downtown Albany, with Saratoga Springs getting between 3-and-7 inches of snow, and towns due-west of Albany finishing with between 5-and-9 inches of snowfall.
It appears as though the snow will be stopping ahead of the evening commute on Tuesday, which is good news for us all. Now, however, we will all need to hurry to clean-up our driveways and sidewalks, and re-stock any necessary groceries ahead of the impending weather on Friday.
---
See Expected Totals for Upstate New York on Friday
As of right now, we are currently working with limited information on the specific snowfall totals that Capital Region and Upstate residents can expect. The AccuWeather model predicts 6-to-12 inches of snow for areas west of Albany, and 12-to-18 inches for areas north of Saratoga Springs.
A bit of clarity was offered from The Weather Channel, whose forecast differed from what AccuWeather had predicted. They stated that the City of Albany can expect 1-to-3 inches of snow on Friday evening, with rain and a wintry mix book-ending the snowfall on Friday afternoon, as well as Saturday morning.
Here are the expected snow totals for Friday's snowstorm, per the National Weather Service's forecast. Snow is expected to fall within the window of Friday, March 3rd at 1PM and Saturday, March 4th at 7PM.
Albany, NY: low of 4 inches, expectation of 6 inches, high of 11 inches
Saratoga Springs, NY: low of 7 inches, expectation of 10 inches, high of 15 inches
Glens Falls, NY: low of 9 inches, expectation of 12 inches, high of 15 inches
Schenectady, NY: low of 6 inches, expectation of 7 inches, high of 13 inches
Troy, NY: low of 4 inches, expectation of 6 inches, high of 9 inches
Hudson, NY: low of 2 inches, expectation of 3 inches, high of 8 inches
Catskill, NY: low of 3 inches, expectation of 4 inches, high of 9 inches
Bennington, VT: low of 5 inches, expectation of 7 inches, high of 9 inches
Pittsfield, MA: low of 4 inches, expectation of 7 inches, high of 9 inches
Poughkeepsie, NY: low of less than 1 inch, expectation of 1 inch, high of 3 inches
It appears as though we're in for a strong storm in our area. Stay safe on the roads and around the house!
See Incredible Photos from Snowy Buffalo-Miami Game Saturday
Highmark Stadium was covered in snow on Saturday as the Buffalo Bills took on the Miami Dolphins, and these photos show just how incredible the scene truly was.
The Capital Region's Worst Roads To Drive In The Snow
Driving in the Capital Region can be a chore in the warmer months. But during the winter, there are some roads local drivers would rather avoid. That applies when the snow falls and in some cases when our wintertime nemesis, pool-sized potholes, begin reproducing like rabbits! Here are the worst Capital Region roads to navigate while driving in the snow according to YOU.