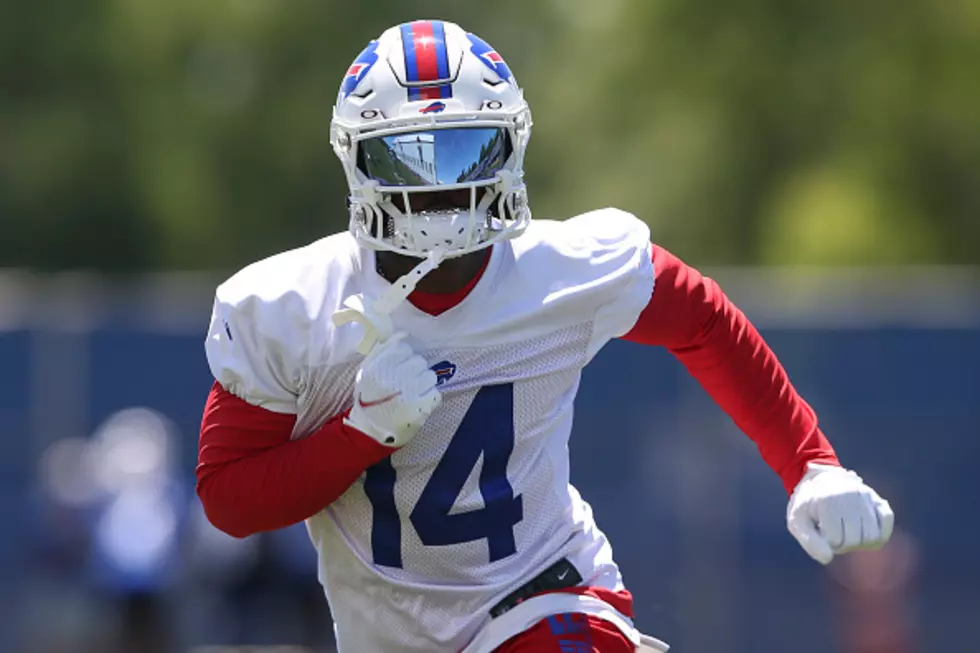 Stefon Diggs Recent Tweets Makes Bills Fans Think
Getty Images
We are officially in the lull for the NFL off-season. There really is no actual off-season in the National Football League these days, with the NFL Draft, free agency, OTA's and other events, but late June and early July is after mandatory minicamp and before the start of training camp.
We have off-season storylines all over social media right now, but if you want to look for some pretty interesting comments on a semi-regular basis, then you look no further than Buffalo Bills wide receiver, Stefon Diggs.
Diggs is entering his third season with the Bills and is looking to have another tremendous season. Diggs has the most catches ever in the first two seasons with a new team (2020-2021 with the Bills).
Diggs is also a fun follow on social media and what makes him such a fun follow is his balance of funny and inspirational.
On Monday, Stefon tweeted quite a few tweets that really had Bills fans thinking and for good reasons.
Check out Diggs' tweets from Monday and one from Tuesday.
Before Diggs was traded to Buffalo and even just after he was back in March of 2020, we heard stories of how he wasn't a good teammate off and on the field, but all those narratives were squashed pretty quickly once he arrived in Western New York. Being in a highly prolific passing offense certainly helps with that.
Make no mistake about it, Stefon Diggs is one of the most beloved Bills players of the last 20 years.
Bills Players Who Could Be Surprise Training Camp Cuts
Here are five players who could be "surprise" training camp releases in 2022.
Bills Lover's Dream House For Sale & It's Not Even In Buffalo
CHECK IT OUT: 100 sports records and the stories behind them