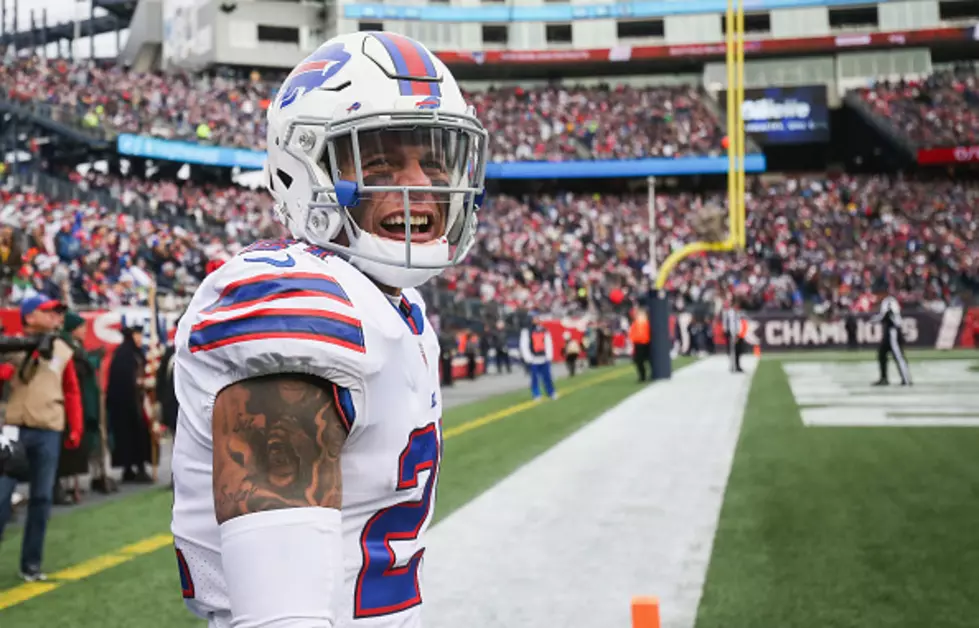 Jordan Poyer's Contract is a Steal for the Buffalo Bills
Getty Images
It was one of the most surprising things to happen in NFL free agency; arguably the most surprising thing to happen last week.
The Buffalo Bills were able to re-sign all-pro safety, Jordan Poyer.
For weeks, it looked as if it was foregone conclusion that Poyer would not be back in Buffalo. The Bills were tight against the salary cap and needed improvements to be made elsewhere on offense and defense.  In the end, the Bills were able to bring Poyer back on a two-year contract, which will run through the 2024 season.
What's incredible is that Poyer's market value was much lower than many fans and media members assumed it would be. His age (32 for the 2023 season) was a major factor in that, but despite his age, Poyer had still been playing at a high level.
Poyer's first year will only pay a base salary of $2.2 million with a yearly cash of $7 million. The second year will pay a base of $4.7 million with a yearly cash of $5.5 million.
For the Bills, the cap hit will only be $4.8 million in 2023 and then jumps to $7.5 million in 2024. The dead cap hit goes way down in 2024, which means the Bills could get out of it after the 2023 season, if they so chose to do so.
It's an extremely team-friendly deal and while the money isn't bad for Poyer, it's still not among the top paid safeties in the NFL.
For reference, the top paid safeties in the NFL are Derwin James (Chargers), Minkah Fitzpatrick (Steelers) and Jamal Adams (Seahawks). All are paid an average of over $17 million per season.
This does mean that Poyer will likely retire a member of the Bills but if he plays at a high level until 2024, he may decide to keep going, even at age 34.
Buffalo Bills Players Who Had Their Own Cereals
Today is a breakfast lover's dream it is National Cereal Day and if you want to celebrate with some Buffalo Bills players, you will have plenty of choices.
16 Buffalo Bills With Some Of The Best And Worst Nicknames
22 Famous Buffalo Sports Phrases Every Die-Hard Bills and Sabres Fan Knows
Being a sports fan in Buffalo is sometimes like knowing a different language. Here are 22 of our favorite Buffalo sports phrases you already know if you're a huge fan! And if you're new here, here's how to catch up.