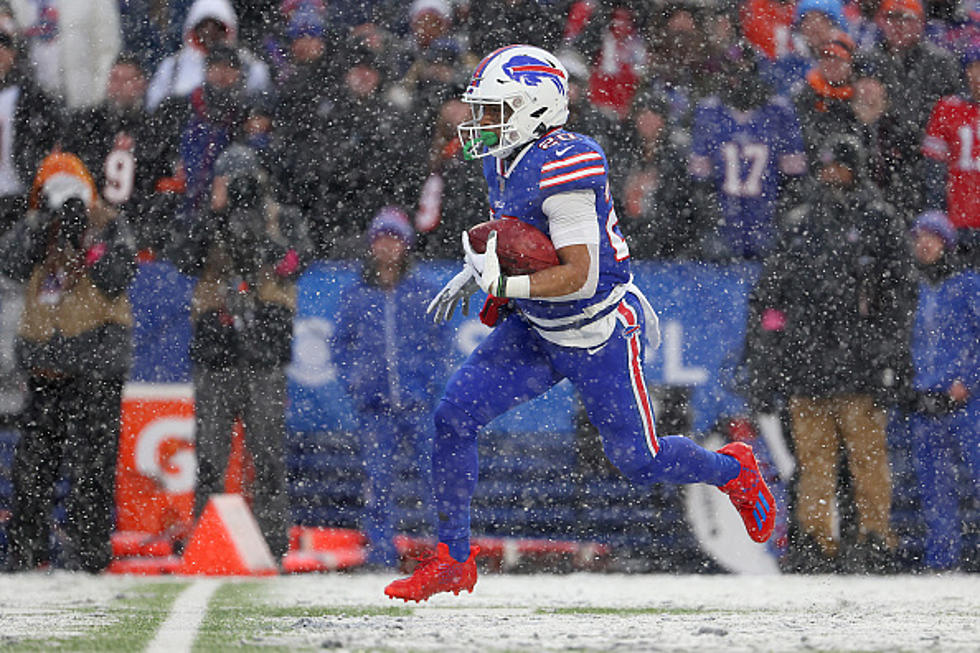 Looks Like a Buffalo Bills Player Will Wear Number "0"
Getty Images
We are knee-deep in the busiest part of the NFL off-season.
Free agency began two weeks ago today and there have been quite a few notable players who have switched teams. There have also been swirling trade talk surrounding players like Aaron Rodgers, Lamar Jackson, DeAndre Hopkins, and Brandon Aiyuk.
The NFL owners meetings are this week, taking place in Arizona. It's a chance for media to meet with owners, general managers, and head coaches; along with the potential of new rule changes with the league.
There have been a few approvals for the 2023 season. One notable one is the fact that a player can now wear the number zero.
Almost every player can. Offensive and defensive linemen cannot, but every other player position can wear number zero, which includes quarterbacks and running backs.
One Buffalo Bills player has expressed serious interest in switching to the number "0."
Bills running back Nyheim Hines tweets serious interest in wearing number "0" for the Bills next season.
I would have to think someone on the Bills switches to number zero. Someone on offense or a defensive back would be most likely to switch to it, and it looks like Hines might be the one.
Sports are meant to be fun. I love the fact that the number zero can now be worn by players. Back in the '90s, former Buffalo Sabres goaltender Martin Biron wore 00 for his first game in the NHL in 1995-1996, which isn't allowed anymore.
Wear whatever you wish. Make professional sports as fun as possible.
The Newest Buffalo Bills Jersey Numbers
Best Free Agents Signed By The Buffalo Bills
The Buffalo Bills are gearing up for a run at the Super Bowl next season and some big-time free agents are already reaching out to the Bills looking to join the team. Check out some of the best free agents the Bills have signed in the past.
22 Famous Buffalo Sports Phrases Every Die-Hard Bills and Sabres Fan Knows
Being a sports fan in Buffalo is sometimes like knowing a different language. Here are 22 of our favorite Buffalo sports phrases you already know if you're a huge fan! And if you're new here, here's how to catch up.