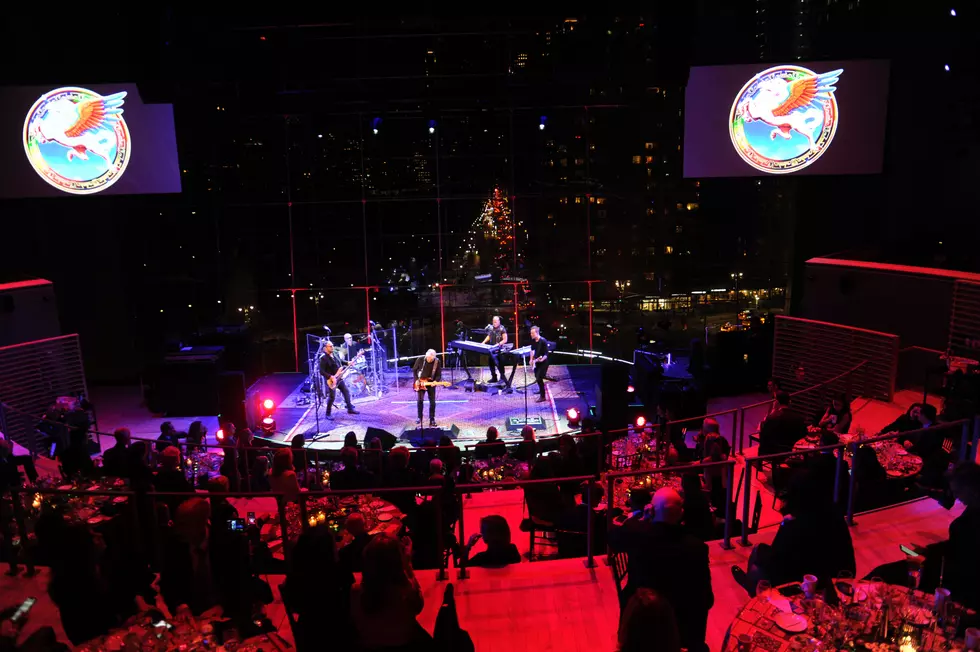 Steve Miller Band at SPAC! What Can You Expect at Tonight's Show?
Getty Images for Mount Sinai Hea
The Summer concert season rolls on tonight at Saratoga Performing Arts Center with the Steve Miller Band!
The Steve Miller Band is no stranger to SPAC, with more than a dozen shows at the venue since 1982. Steve and his band had quite a run in the 1990's, playing SPAC every Summer from 1990 through 1998. If I remember correctly he even played 2 shows at SPAC in August of 1992! That was then and this is now, so here is what to expect at tonight's show.
Whether it has been a couple of years or a couple of weeks since you attended your latest concert, each show seems to have unique guidelines, rules and timeline. If you are heading to SPAC this evening we want to make sure you have the info needed to plan ahead.
There is a National Weather Service Heat Advisory in effect until 8PM. Temperatures should cool off by show time but keep these hot and humid conditions in mind as you tailgate and celebrate throughout the day. There is also a 50/50 chance at showers this evening.
Check ticket availability HERE. Here is the timeline for the Steve Miller Band show, according to the SPAC website
2:00PM - Box Office open
4:30PM - Parking Lots open
6:00PM - Gates to venue open
7:30PM - Jimmy Vaughan
9:00PM - Steve Miller Band
10:30PM - Show is over
There is a Clear Bag Policy for tonight's show at SPAC. The venue allows clear plastic, vinyl or PVC tote bags no larger than 12" x 6" x 12" and/or small clutch bags (4.5"x 6.5"). No other bags of any type will be allowed.
Here are a few other items to keep in mind tonight at SPAC.
No COVID restrictions
This is a CASHLESS venue. Be sure to have a credit or debit card.
For a complete list of Do's and Don'ts, click HERE.
Steve Miller Band Albums Ranked
Ultimate Classic Rock ranks every Steve Miller Band studio album from worst to best.
2022 Capital Region Concert Calendar
Updated regularly so keep checking back!