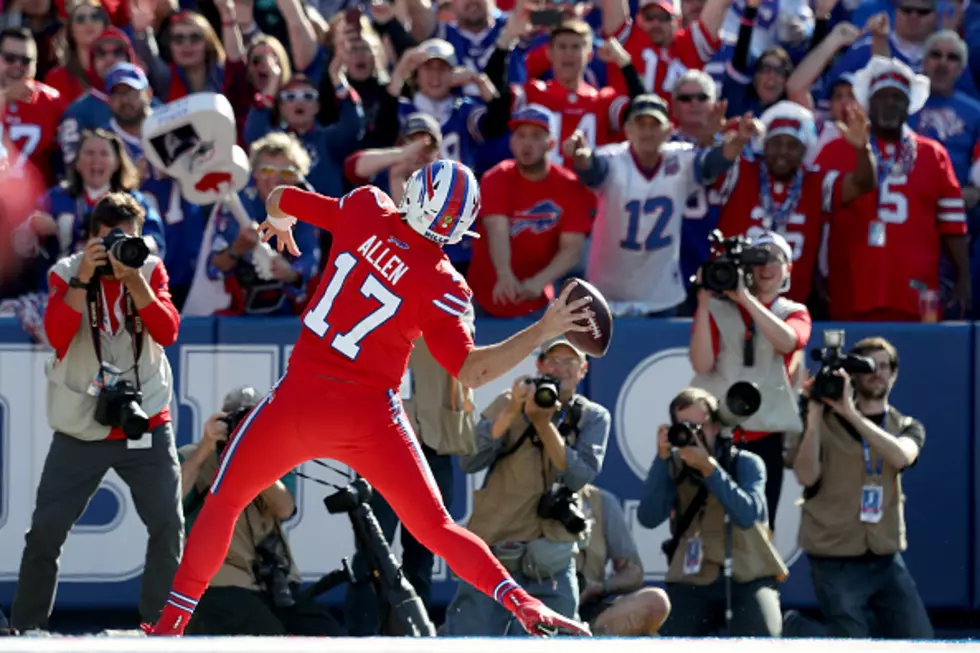 Josh Allen 'Will Be in NFL Hall Of Fame'
Getty Images
Josh Allen is the best quarterback the Buffalo Bills have had in years. He's also one of the best in the National Football League. It's like Josh Allen was made for Buffalo not just on the field, but off of it too, so it is an exciting time to be a Buffalo Bills fan.
We are in the Josh Allen era and we will be telling our kids about him. Just the same way that our parents told us stories about Jim Kelly. During NFL Total Access all of the hosts were talking about Josh Allen being a future Hall of Famer. Of course, Josh Allen is entering his 5th season and has a long career ahead of him. He has accomplished things that no quarterback has done before:
He's the only quarterback in the history of the NFL to have 100 touchdowns throwing and 25 rushing in the first 4 years. No one has ever done that", you can hear in the clip below.
Josh Allen is the man and we are here for it.
EXTRA: If you want to see Josh Allen and the rest of the Buffalo Bills at St. John Fisher for training camp you are out of luck. Unless you scored a ticket you are out of luck. There ARE some people selling their training camp tickets online. The tickets to training camp are free so it is kind of sketchy that people are selling their tickets. There will be one practice at Highmark Stadium on August 5.
Go Bills!
Predicting How Many Wins For The Buffalo Bills
The Buffalo Bills schedule has been officially released and how is the perfect time to predict how well the team will do this upcoming season.
One Sentence That Will Immediately Enrage Buffalo Bills Fans [LIST]
5 Best Canadian Spots For Buffalo Bills Training Camp
Where are the possible places to hold Bills training camp IF it were to ever move to Canada?