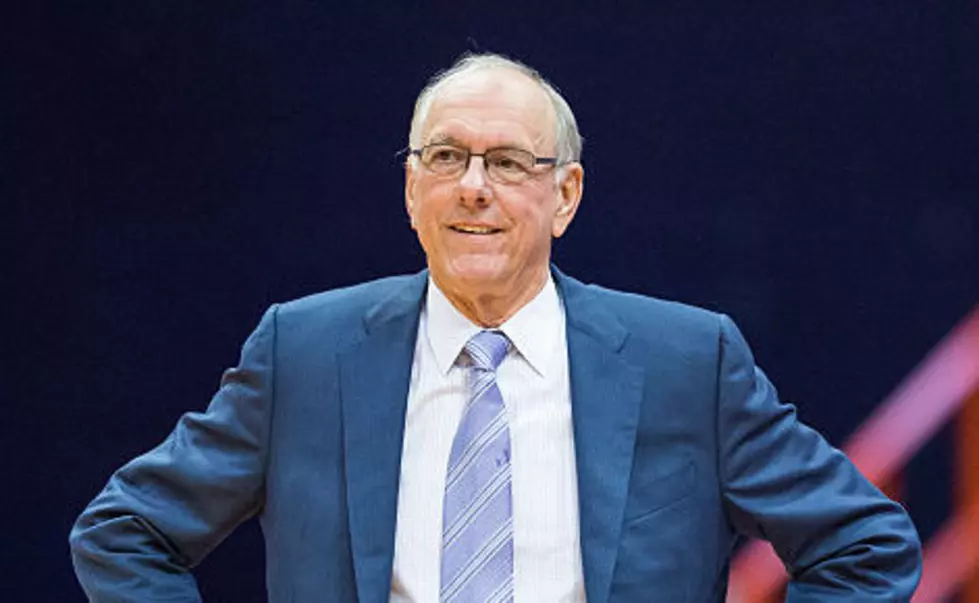 Syracuse Coach Tests Positive For COVID-19
Getty Images
This past weekend, Syracuse athletics announced that the Syracuse Orange basketball program was on pause due to positive COVID-19 tests within the program.
 Orange fans also found on Sunday that Hall of Fame Coach Jim Boeheim had  tested positive for COVID-19.  
The seventy five year old coach updated his status with Syracuse.com.  
Syracuse is just one of the many New York State Division 1 basketball programs that have been effected by COVID-19. UAlbany has been on pause since November 4th because of positive tests with the program.
Once the season does begin, don't forget your home for all UAlbany home and away games is 104.5 The Team. You can listen to all the games by downloading the FREE 104.5 The Team app below
Enter your number to get our free mobile app
Siena basketball's program was put on pause last week due to positive tests within the program.
The official date for the Saints first game of the regular season has still yet to be confirmed. Iona basketball, a member of the MAAC like Siena, is also currently on pause. Gaels Hall of Fame head coach Rick Pitino took to Twitter to offer his take on the season.
The Gaels, like the Saints and Great Danes have still yet to confirm a start date for their regular season.
KEEP READING: See how sports around the world have been impacted by the coronavirus